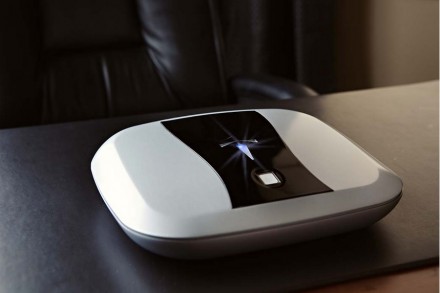 The Gun Box is a soon-to-be-released firearm storage case. It is powered by an AC plug in with a back-up battery. The reason for the power supply is the method of opening the case: the base model utilizes RFID technology, and requires the use of an included RF band to open. A biometric variant will also be offered, with an onboard 360 biometric fingerprint scanner which can hold multiple fingerprints, in addition to the RFID system. The Premier model includes GPS tracking and 24/7 monitoring, tracking, and alert notifications, with a required monthly subscription fee, the first year of which is covered by initial purchase.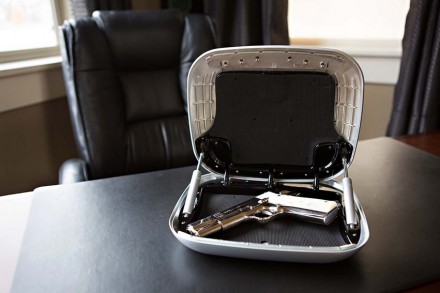 The Gun Box features an aircraft strength aluminum alloy shell and inside dimensions of 8.9″x6.5″x1.5″, and a weight of 4.7 lbs.
Additional features on all models include:
2 USB ports for charding devices or connecting accessories
Battery backup w/ shut off switch
Mounting holes for mounting in any orientation
Kensington lock port
Estimated delivery on all Gun Box models is February 21st, 2014.
Below is a tutorial video demonstrating how to open the Gun Box. Check out the Gun Box YouTube page for additional tutorial videos.
Tags: The Gun Box