New TAC-BOSS 250XT BB Pistol From HatsanUSA Inc. Offers An Authentic Look, Feel and Fun Shooting Experience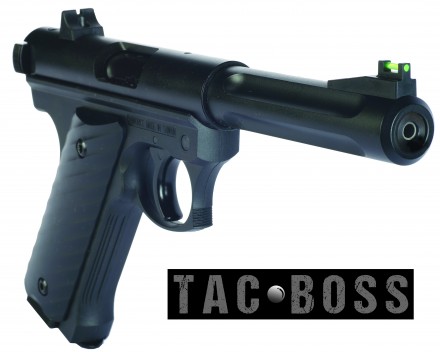 HatsanUSA is pleased to announce the release of its TAC-BOSS 250XT – a CO2 BB pistol that offers the realistic look and feel of a classic American handgun, perfect for both target shooting and plinking with new and well-versed shooters. This new offering is the inaugural product in HatsanUSA's new TAC-BOSS CO2 BB gun line, which will continue to expand in the future.
The TAC-BOSS 250XT uses an all-in-one magazine system for easy loading of up to 17 .177 caliber premium BBs and a standard 12-gram CO2 cartridge. With a fresh CO2 cartridge this semi-automatic BB pistol can fire 60 shots at an optimal velocity of 430 fps.
To give shooters a genuine feel, the TAC-BOSS 250XT features a high-quality steel frame and an ergonomic-designed grip with a 25-degree angle off of bore centerline. This exaggerated angle is an American favorite and is intended to improve balance and improve accuracy.
The TAC-BOSS 250XT weighs just under 30 ounces and is fitted with fixed non-glare rear sight and fixed green fiber-optic front sight, as well as a smooth double action trigger and a 5.5-inch bull barrel profile.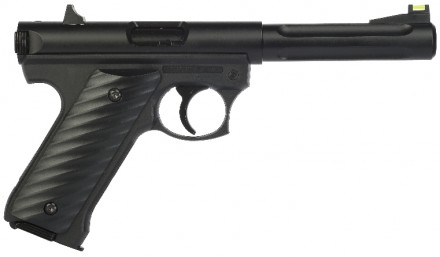 And with an MSRP of $75.95, the TAC-BOSS 250XT is not only the perfect gun to teach new shooters proper handgun techniques, but also provides a fun alternative for experienced shooters when target shooting or plinking.
Tags: HatsanUSA