There's a Kickstarter up right now for cartridge-shaped whiskey stones. These particular whiskey stones, or 'bourbon bullets' are CNC machined from Grade 23 titanium to specs close to a 45 ACP cartridge. They're longer and larger in diameter, so they won't actually fit into a firearm. Four fishes will be available: Polished, Matte Bead Blasted, and Flame Anodized, with the fourth finish, Bronze Anodized, a Kickstarter exclusive for 'JMB (John Moses Browning) Class Connoisseur backers.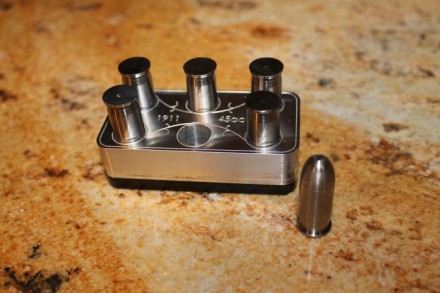 The project creators are also offering a 'chill caddy' which offers a conveinent medium by which the stones can be chilled in a freezer or ice box.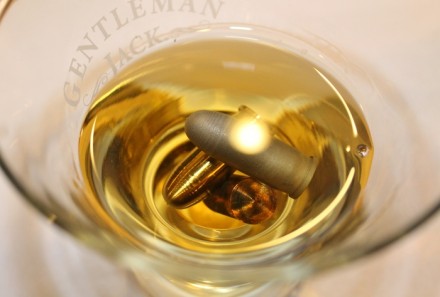 This project has been fully backed, however there is still 9 days to go before funding closes, so if you're looking to secure your own bourbon bullets then there's still time to pledge.
www.kickstarter.com/projects/1775320714/titanium-whiskey-stones
Tags: Kickstarter