Thanks to our Facebook readership, the origin of the Tacticool C96 has been revealed.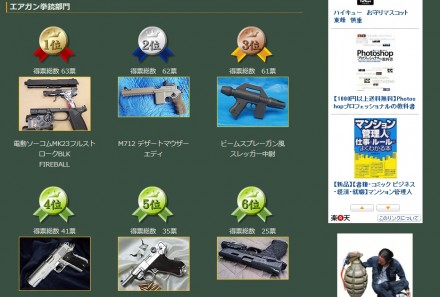 First off, it is an airsoft gun, built around a Marushin Mauser M712 (link is to Red Wolf Airsoft). It was entered into an airsoft customization photo contest where it placed 2nd in the pistol division, hence the photos. It received 62 votes, just one vote behind the modified MK23 which took 1st place.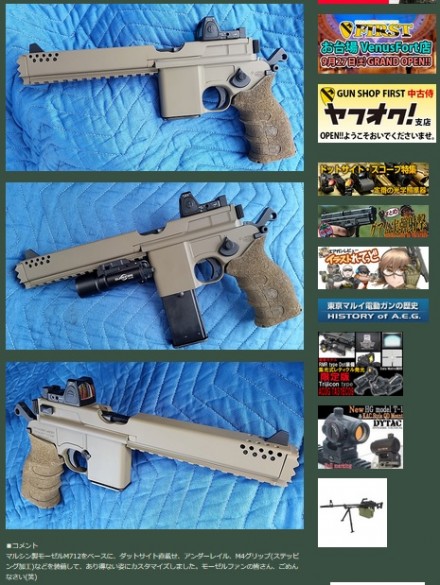 Here's the contest page featuring the photos, along with a rough translation of the description.
Based on the Marushin made ​​Mauser M712, was placed Dutt site direct, Equipped with under rail, M4 grip and (stepping processing), we have customized appearance improbable. Everyone in the Moselle fan, I'm sorry (laughs)
You should also check out the rest of the contest entries here: www.hyperdouraku.com/contest14/index.html. There's some really cool stuff to be seen.