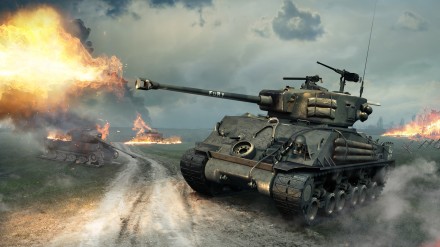 Wargaming.net, publisher of the game World of Tanks, announced the release of "FURY Bundles", based on the upcoming Brad Pitt film of the same name. The bundles consist of a FURY-branded M4A3E8 Sherman Tank – tier VI medium, better equiped than the stock Sherman and capable of earning more credits and XP during battle, and will be available on all platforms that feature World of Tanks. Additionally, tailored missions and items are also available "…to capture the full cinematic action in-game."
The FURY bundles will be available through October 29th, 2014.
For more information, check out worldoftanks.com/en/news/17/fury-special.
Tags: World of Tanks