Archive for December, 2014
Sunday, December 7th, 2014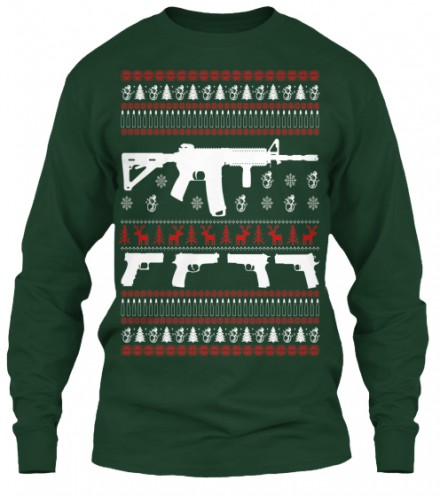 Available exclusively on Teespring.com, this Holiday-themed design features a modern AR-15, four common pistols (from left: Glock, M9, Hi-Power, 1911), and rows of cartridges, intermixed with reindeer, snowmen, snowflakes, and Christmas trees. Available in a variety of colors, but only the green truly completes the Holiday-standard Red/Green/White colorway that's so closely tied with the season. Only available until December 11th, so get yours while you can!
Screen printed in the USA on a Gildan 6.1 oz Long Sleeve shirt.
Big thanks to 'Pierre' for the tip!