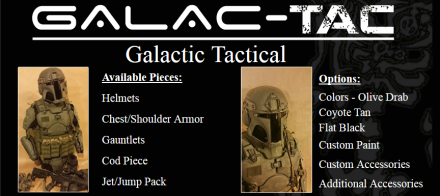 Remember that cool Mandalorian Combat Suit made by Ryan B. Flowers? Well, he's now offering it up for sale on his site as individual components. You can get the Base Model helmet which comes with the following components:
– Main Body Helmet
– Interior Padding
– Chin Strap Rig
– Arch Rails
– Forward Night Vision Mount
This run is limited, so if you're interested go for it!
Tags: Ryan B. Flowers