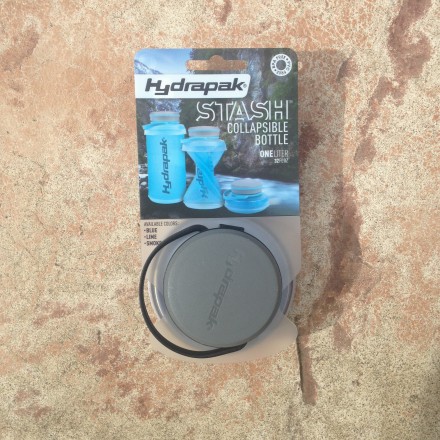 Hydrapak's Stash Bottle is a collapsible, soft-walled bottle, which compresses from its full size to a compact 4 in., perfect for storing in a pack or even a pocket for future use. The top and bottom of the Stash Bottle snap securely together when not in use; the top can be squeezed to produce enough give when sealed to reopen the bottle. The Stash also comes with a molded carry handle which can be removed from the lid at the user's discretion.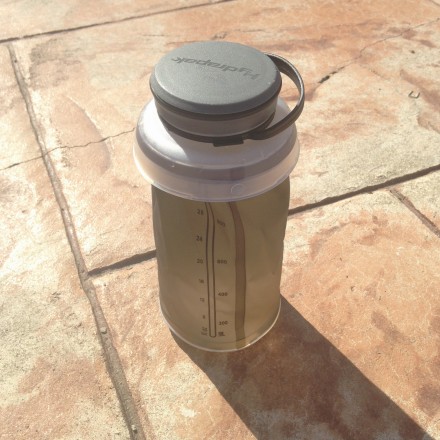 Here's a gallery which shows the Stash Bottle from full to compact. To store the bottle, the user twists the body of the Stash Bottle, then presses the top and bottom together, and secures them together using the snap closure.
Hydrapak also produced a short video showing how the Stash Bottle functions:
The Stash Bottle is available in Blue, Lime, and Smoke colors, in 750 mL and 1 L sizes.
hydrapak.com/store-2/#!/Stash-1L-Collapsible
Hydrapak provided the 1L Stash Bottle for the purpose of review.
Tags: Hydrapak