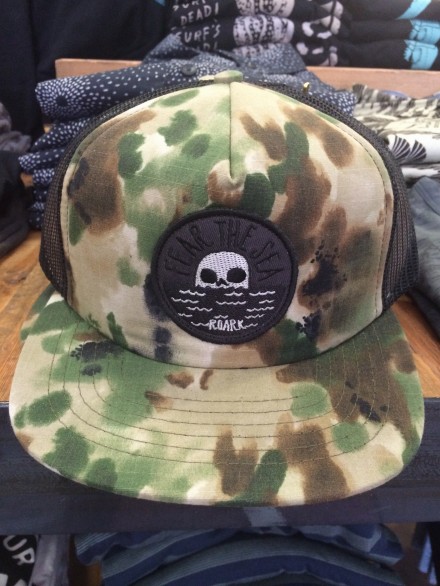 A reader sent in a pic of a Roark Revival 'Fear The Sea' mesh snapback hat they found at Sun Diego Board Shop in Mission Beach, San Diego. The hat itself is a "premium trucker hat", with front panel "Fear the Sea" patch, adjustable snapback, and foam front and mesh back. What's of real interest is the camo pattern, and how it differs from the one presented on the company's website. This in-store variant sports an interesting blended woodland-esque pattern, however the example shown on the website is clearly different: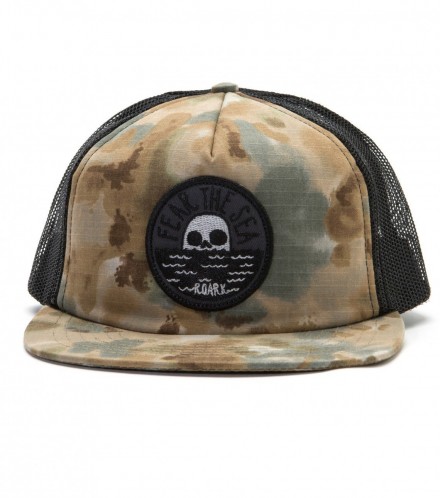 The example on the site (in the 'Cam-Cam' variant) shows a pattern that has more than a passing resemblance to Brookwood Transitional pattern. If I saw a hat more like the one on the site, I'd pick it up in a heartbeat. I don't wear trucker caps very well, but Brookwood's camo patterns are pretty cool.
www.roarkrevival.com/shop/fear-the-sea-mesh-snapback-hat-rh146
Thanks to A.J. for the tip!