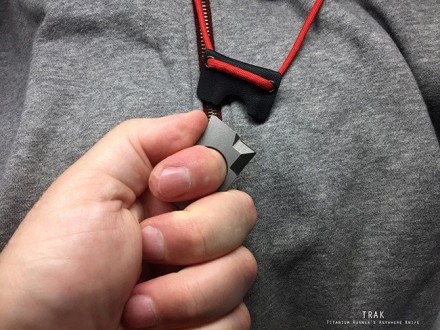 Compact and made of titanium, the Trak is designed as a durable, take anywhere knife. The original purpose of the Trak was for use as a back up dive knife for commercial divers entangled in fishing lines, however it has, according to the creators, found use in runners looking for a lightweight knife that can withstand the elements.
The Trak weights in at less than .5 oz., and features a retention hole, keyhole, and comes with a kydex thermoplastic retention sheath.
The Trak is currently up for pre-order, and will be available in two sizes and multiple color options.