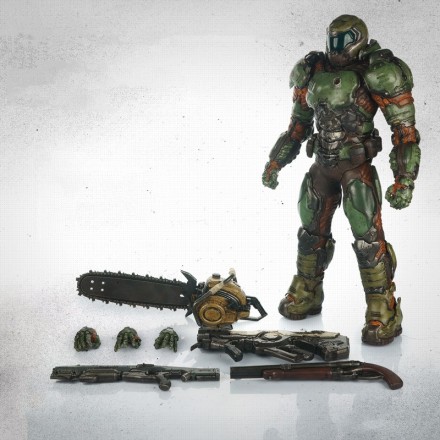 Bethesda is offering an exclusive version of ThreeA's 1/6th Scale Collectable DOOM Marine figure from the excellent, recently-released DOOM video game. The DOOM Marine figure stands at 13.2 inches tall, with 27 points of articulation. He comes complete with the following weapons and accessories:
3 Sets of Interchangeable Hands
Plasma Rifle
Combat Shotgun
Super Shotgun
Bethesda Store Exclusive Chainsaw
This is a pre-order item, and is expected to be released by 2nd Quarter 2017.
You can get it at store.bethsoft.com/doom-marine-16th-scale-collectible-exclusive-edition.
Tags: DOOM