This is a cross-post from sister site Soldier Systems Daily. It's too apropos for the usual coverage on this site not to share here.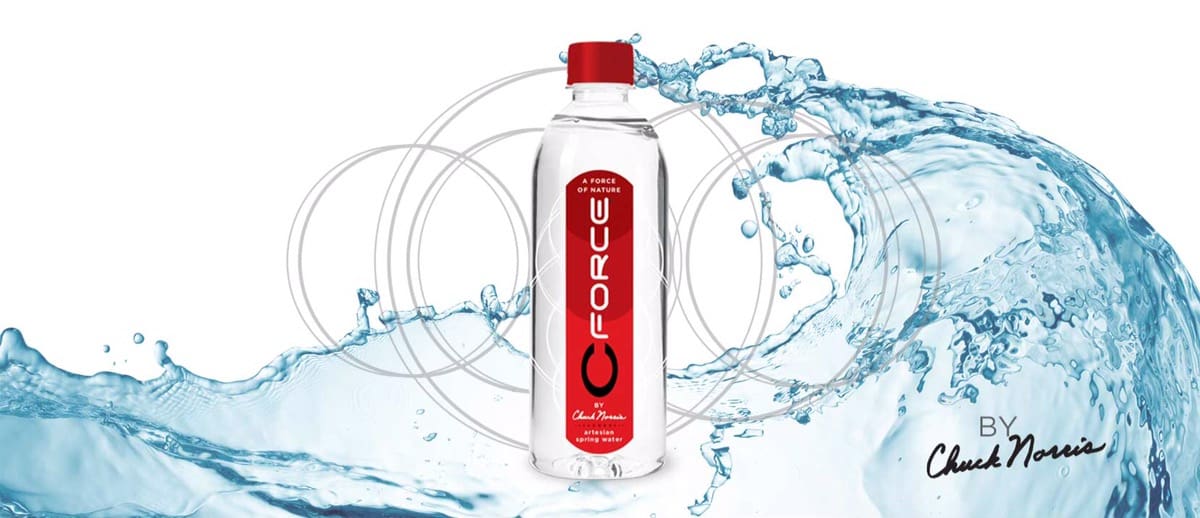 Billed as a 'Force of Nature', new CFORCE from Chuck Norris is bottled right on his Lone Wolf Ranch in Navasota, TX. As you can imagine, if Chuck Norris is involved it's not going to come from some boring tap in a factory. On no; according to the webiste, 'doesn't flow from the ground; it bursts from an artesian spring with the same unharnessed power and intensity you'd expect from Chuck Norris' roundhouse kick.' Pretty awesome.
Please note, a portion of CFORCE sales benefit environmental initiatives and KICKSTART KIDS—a charity that empowers at-risk youth. The Norris family has supported these causes for more than 25 years.
Thanks for the heads up Nate! Stay safe out there!