Anaheim, CA: Vanquest today launches the 2017 New Products debuted at SHOT Show. The much-anticipated TRIDENT-31 backpack and the newly-upgraded FALCONER-30 backpack is Vanquest's response to customers wanting more organization and versatility in premium tactical gear. As the bigger brother to our best-selling TRIDENT-20 (Gen-2) EDC backpack, the TRIDENT-31 is our solution for professional photographers/videographers. Also released is the upgraded RACKIT-36 (Gen-2) Covert Rifle Pack and new MOLLE-compatible HYDRA bottle holder accessory.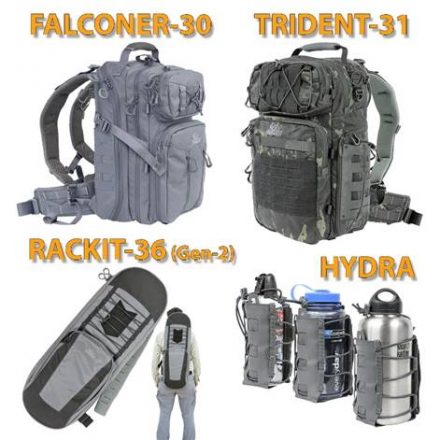 "Since SHOT Show, we've received a fantastic response on these new models. Today, we're excited to release these new packs to everyone wanting larger capacity, more thoughtful organization and better customization." said James Chuang, Vanquest's Director of R&D. "The feedback and input received from our users has been invaluable and pushes our R&D team forward."
The Vanquest Team has put in countless hours to ensure our end-users' experience is nothing but perfect. Thoughtful re-design of organizational areas and new premium materials push these packs into the forefront of the industry.
Using advanced US-branded materials such as laminated CORDURA® MOLLE panels and low profile Hypalon MOLLE laser-cut panels, along with custom ITW and DURAFLEX hardware, Vanquest delivers exceptional durability and value to our customers.
By including customer feedback in our R&D process, this allows us to create gear that performs to their expectations.
2017 New Products page: https://www.vanquest.com/categories/new-products.html
Tags: Vanquest