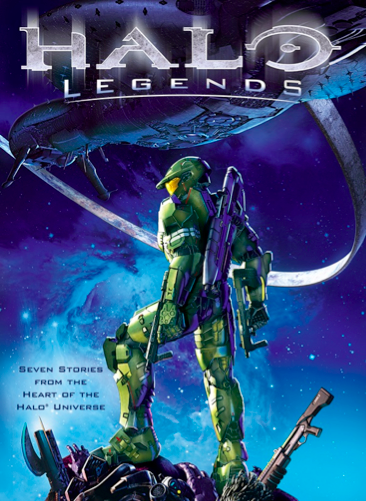 July 7th, 2017, London, UK – Content Media is set to release the highly anticipated animated feature film Halo Legends worldwide on VOD platforms on Monday July 31st 2017.
Based on the globally renowned best-selling Halo franchise, Halo Legends tells seven amazing stories in the sweeping Halo saga, following Halo 4: Forward Unto Dawn, Halo: Nightfall and Halo: The Fall of Reach.
Starring Atsuko Tanaka ("Ghost in the Shell"), Josh Grelle ("Mass Effect: Paragon Lost") and Greg Ayres ("Dragon Ball Z Kai"), Halo Legends delves deep into the rich Halo universe surrounding the Master Chief's mysterious origins, the Spartan's advanced combat capabilities and the tense rivalry between Spartans and Orbital Drop Shock Troopers (ODSTs).
Created in collaboration with some of the world's leading animators from Japan, Halo Legends draws you into the center of humankind's ongoing battles with the Covenant, dynamically depicted in cutting-edge animation styles that deliver breathtaking visuals and gripping adventure.
On Monday July 31st Halo fans across the globe can go beyond the game and join the roll call of Halo Legends when it arrives on VOD platforms courtesy of Content Media.
Tags: Halo