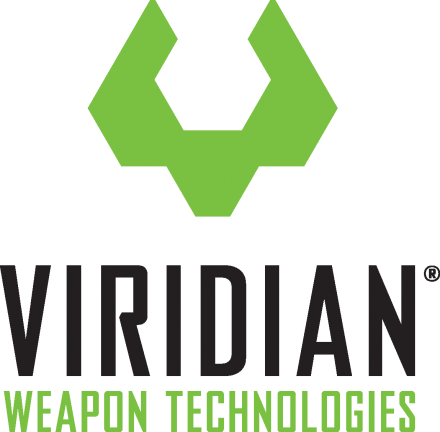 MINNEAPOLIS, Minn. – August 17, 2017 – Viridian Weapon Technologies will attend the NRA Carry Guard Expo in Milwaukee, Wisconsin August 25-27. The Viridian booth (#1018) will offer attendees first-hand looks and interaction opportunities with their newest, most-advanced lights and lasers. Those frequenting the booth will also get a chance to win free products as Viridian will give away one of their popular C5Ls ($349.00 value) each day.
The NRA Carry Guard Expo is dedicated to those who want to increase their knowledge and skills in personal protection, concealed carry and other defense tactics. This interactive and robust show will feature seminars, personalities and products focused on providing information and techniques on how to enhance personal and family safety.
"The NRA Carry Guard Expo is the perfect venue for our brand, products and staff," said Viridian President and CEO Brian Hedeen. "We started Viridian to give private citizens, law enforcement officers and military members options to better protect themselves. Before we entered the market it was assumed that green lasers weren't viable. Our first product was a green laser—and now we have an entire line of lights, lasers, holsters and other accessories. We can't wait to engage and interact with our dedicated customers and fans."
Viridian staff will be on hand to answer questions, provide insight and help attendees find the right product for their needs. In addition, the booth will feature new products like the Viridian Green® Laser, Elite Red™ Laser and the REACTOR® RTL lighting system with RADIANCE® all dedicated to the new Ruger LCP II. Each of these products also includes an Enhanced Combat Ready® (ECR®) holster with INSTANT-ON® technology.
Viridian is also the only manufacturer to offer firearm-specific holsters with their lights and lasers at no additional cost. Many of these feature INSTANT-ON and other elements that allow for the user to better conceal, carry, train with and access their firearm.
Attendees can stop by booth #1018 to register for their chance to win a C5L and see what's new from Viridian. Information on the full line of products will be available at the expo and can also be found 24 hours a day at www.ViridianWeaponTech.com.
About Viridian Weapon Technologies
Headquartered in Minneapolis, Minnesota, Viridian Weapon Technologies is devoted to applying cutting-edge technology to design compact, powerful self-defense products for the civilian, military and law enforcement markets. Viridian® is the leader in weapon-mounted technology and responsible for a number of firearm innovations including green and red laser sights, LED weapon-mounted illuminators and several shooting accessories including the Tacloc® Holsters. Viridian products are designed and built in the USA. More information is available at www.ViridianWeaponTech.com.