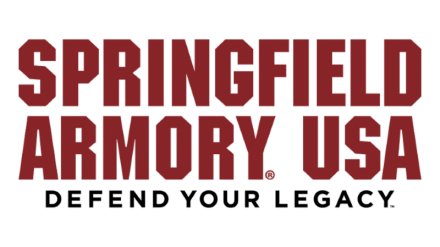 CLEVELAND, OHIO (January 9, 2018) Air Venturi, a leading manufacturer and importer of airguns and airsoft guns is proud to announce it has secured exclusive worldwide rights to offer officially-licensed replicas from the iconic firearm manufacturer Springfield Armory®.
"By partnering with Springfield Armory®, Air Venturi is able to put the most historically significant firearm designs into the hands of airgunners, replica enthusiasts and airsoft fans alike" said Val Gamerman, President of Air Venturi. "Springfield Armory® has a rich 240 year history in firearms and we look forward to developing air-powered pistols and rifles that reflect the same level of quality and performance that customers have grown accustomed to from this revered brand."
"With the introduction of the Springfield Armory's name into the airgun and airsoft gun industry, we are ushering in a new era in our long-standing history in the shooting sports industry," stated Steve McKelvain, Springfield Armory® President. "By partnering with Air Venturi, we will continue our tradition of developing products that are loyal to Springfield Armory's heritage while ensuring The Armory's place in the progression of American firearms and now, airguns and airsoft."
Launching in 2018, Air Venturi will be offering replica pistols and rifles that define the Springfield Armory® legacy – the XD, XD(M) and 1911 series pistols, the Saint Edge AR-15 rifle and the iconic M1A.
Retailers are invited to learn more about this groundbreaking partnership by visiting the Springfield Armory® and Air Venturi booth, #2007 at the 2018 SHOT Show in Las Vegas.
# # #
About Air Venturi
Air Venturi is manufacturer and exclusive importer for international airgun, ammo and accessory manufacturers such as: Air Arms, Beeman, Evanix, Feinwerkbau, Haendler & Natermann, Kral Arms, Mantis, Seneca, Springfield Armory and Western Justice. We also carry a full line of airgun products from leading manufacturers including: AirForce, Anschutz, Ataman, Benjamin, Beretta, Browning, BSA, Colt, Crosman, Daisy, Diana, Gamo, Hawke, Smith & Wesson, Tanfoglio, Umarex, Walther, Webley, Weihrauch, Winchester and many more. For more information, visit us at airventuri.com.
About Springfield Armory®
In 1794, the original Springfield Armory was designated as our national armory by General George Washington, and began manufacturing muskets for the defense of our young, free Republic. This monumental institution went on to serve as a think tank for developing innovative firearms concepts and producing some of the most storied rifle platforms in our country's history. The Armory functioned as a firearms supplier for every major American conflict until 1968 when the government sadly closed its doors. In 1974, two centuries after its inception, Springfield Armory Inc. in Geneseo, IL revived the iconic heritage of the Armory to carry on its legacy and restore the Springfield Armory name.
Springfield Armory Inc. engineers, manufactures and assembles their legendary M1A™, 1911 and SAINT® AR-15 lines of firearms in Geneseo, Illinois. Since 2001, Springfield Armory has enjoyed a strategic, collaborative partnership with the state-of-the-art factory in Croatia working hand-in-hand to develop and engineer the multiple award-winning line of XD® polymer pistols that have become staples in the US marketplace. We strive to honor this responsibility as guardians of the original Springfield Armory legacy by manufacturing the highest quality firearms to enable responsible citizens to preserve their right to keep and bear arms in the defense of life, liberty and the pursuit of happiness.
With an unmatched emphasis on craftsmanship, performance and exceptional customer service, our mission is to forge superior firearms and provide the tools necessary to defend individual freedoms and equality for those who embrace the rights and principles secured by our Founding Fathers. For more information, please visit us at: springfield-armory.com.
Tags: Air Venturi, Springfield Armory