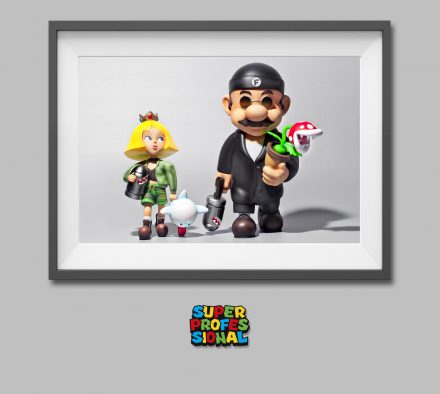 A creation of underground toy maker Fools Paradise, Super Professional is one of the more interesting cross-overs I've ever seen, combining Super Mario with Leon: The Professional. The set is made of Vinyl and PVC, with the Leon figure approximately 30cm in height, so it's actually a fairly large set.
Oh, and unfortunately this one is sold out at the time of writing; 398 pieces do go quick.
But, seriously, how great is it that a Bullet Bill is the can on Mario/Leon's pistol?