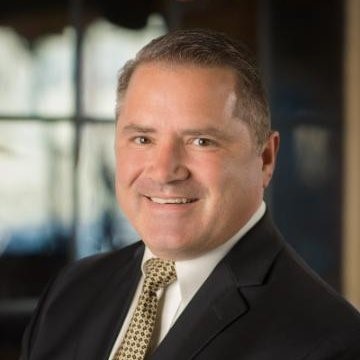 Bloomfield, NY – Crosman Corporation announced that Kurt Worden has joined the company as Director of Sales for LaserMax Products. Kurt is a seasoned sales and marketing executive with over 20 years of experience in servicing customers and driving organizational revenue growth.
"I'm honored to join Crosman Corp and be part of a company with a deep tradition of developing product innovation with all of its categories," said Kurt. "I am looking forward to bringing these technology advances to our customers to ensure we continue to bring solutions that will help our consumers train and protect themselves better."
Prior to joining Crosman, Kurt spent three years at Beretta as Director of Sales, retail chains. Kurt has also held a number of sales leadership roles at various companies including a stint at LaserMax from 2012-2015, prior to Crosman's acquisition of the commercial business.
"The LaserMax family of products leads the market in terms of innovative, quality laser aiming solutions," said Steve Upham, Senior Vice President of Sales. "We are confident that the addition of Kurt to the team will give us the dedicated focus to be able to grow our business with the retail channel as well as further develop our strategic partnerships with firearms manufacturers."
Kurt will be based in the Crosman corporate headquarters in East Bloomfield, New York.
About Crosman
Since its founding in 1923, Crosman has been driven by the steadfast pursuit of quality and innovation. Crosman's history is rooted in the airgun industry, where today Crosman remains the market leader in airguns, airgun ammunition, and consumables. In addition to airguns, Crosman has a diversified product lineup in the outdoor sporting goods industry that includes airsoft, firearms optics and laser aiming devices under the Lasermax brand, and archery products under the CenterPoint brand. Crosman is a subsidiary of Compass Diversified Holdings Inc. (NYSE: CODI). For more information visit www.crosman.com or contact Jay Duncan at [email protected].