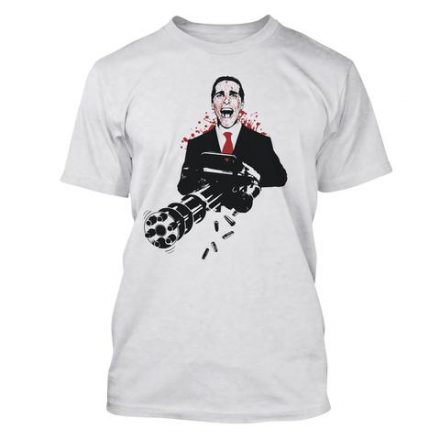 RE Factor's American Gunner is a loving tribute "…to those lucky enough to bring some heat to our nation's greatest adversaries.", and features a design of everyone's favorite American Psycho, Patrick Bateman (as portrayed by Christian Bale), dispersing hot lead with a minigun.
Tri-blend athletic cut, available in sizes SM – XXL.
This shirt is available as a pre-order and will ship on March 7th.
www.refactortactical.com/collections/apparel/products/american-gunner
Tags: Refactor Tactical