Melville, NY (March, 2018) – For 2018 Nikon is bringing you its world-renowned optics for the first time in a reflex sight. With the introduction of the SPUR to Nikon's new P-TACTICAL optics family, you can now enjoy Nikon's optical quality for a variety of applications. With a 3 MOA red dot, long battery life and an extensive list of features, SPUR is an ideal optic for virtually any firearm platform where fast, reliable, intuitive sighting is desired.
Engineered with fully multicoated lenses and Nikon's proprietary "TRUCOLOR" coating, which virtually eliminates the bluish tint common to reflex sights, the P-TACTICAL SPUR provides a clear, natural view for both-eyes-open sighting. The SPUR's 3 MOA dot is adjustable with 10 levels of brightness—the first two settings being night vision compatible — and is centered within a 27mm x 16mm sighting window for an extra-wide field of view with unlimited-and-non-critical eye relief.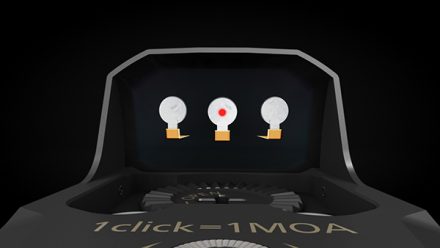 Battery life for the P-TACTICAL SPUR is estimated to be 15,000 hours of continuous usage. To provide shooters confidence in their optic being ready in the time of need, the red dot in the display will flash to indicate it is time to change batteries.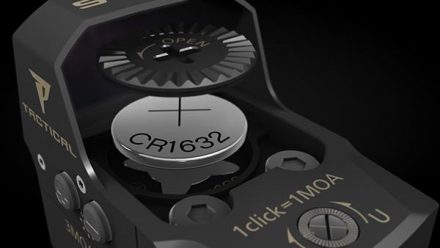 To shrug off the constant recoil that occurs in both rail- and slide-mounted applications, Nikon builds the SPUR on a compact (1.8" x 1.1" x 1"), lightweight (1.1-ounce) aluminum alloy chassis that is shockproof, waterproof (IPX7) and extremely durable. The sight includes a removable Picatinny rail mount for fast, easy mounting to MSRs or any firearm with Picatinny rail or base and a protective hood that covers the sight during storage.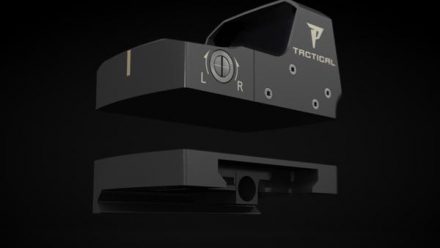 Suggested retail price for the new Nikon P-TACTICAL SPUR reflex sight is $219.95. The SPUR and all of its components are covered by Nikon's 5-Year Warranty.


http://www.nikonsportoptics.com/en/index.page
Tags: Nikon