PORTLAND, OREGON (July 23rd 2018) – GERBER, an industry-leading manufacturer of knives, multi-tools, and gear, announced today the introduction of two new multi-tools to cleverly streamline dining in the backcountry: the ComplEAT and the Devour. The first look at both products comes at Outdoor Retailer 2018 in Denver, Colorado, ahead of the products' launch in early 2019. Both products are available in 4 distinct colors that aim to appeal aesthetically to the outdoor enthusiast: Silver, Flat Sage, Onyx, and Burnt Bronze. The ComplEAT Cook Eat Clean tool retails for $24.99 and the Devour Multi-Fork retails for $14.99.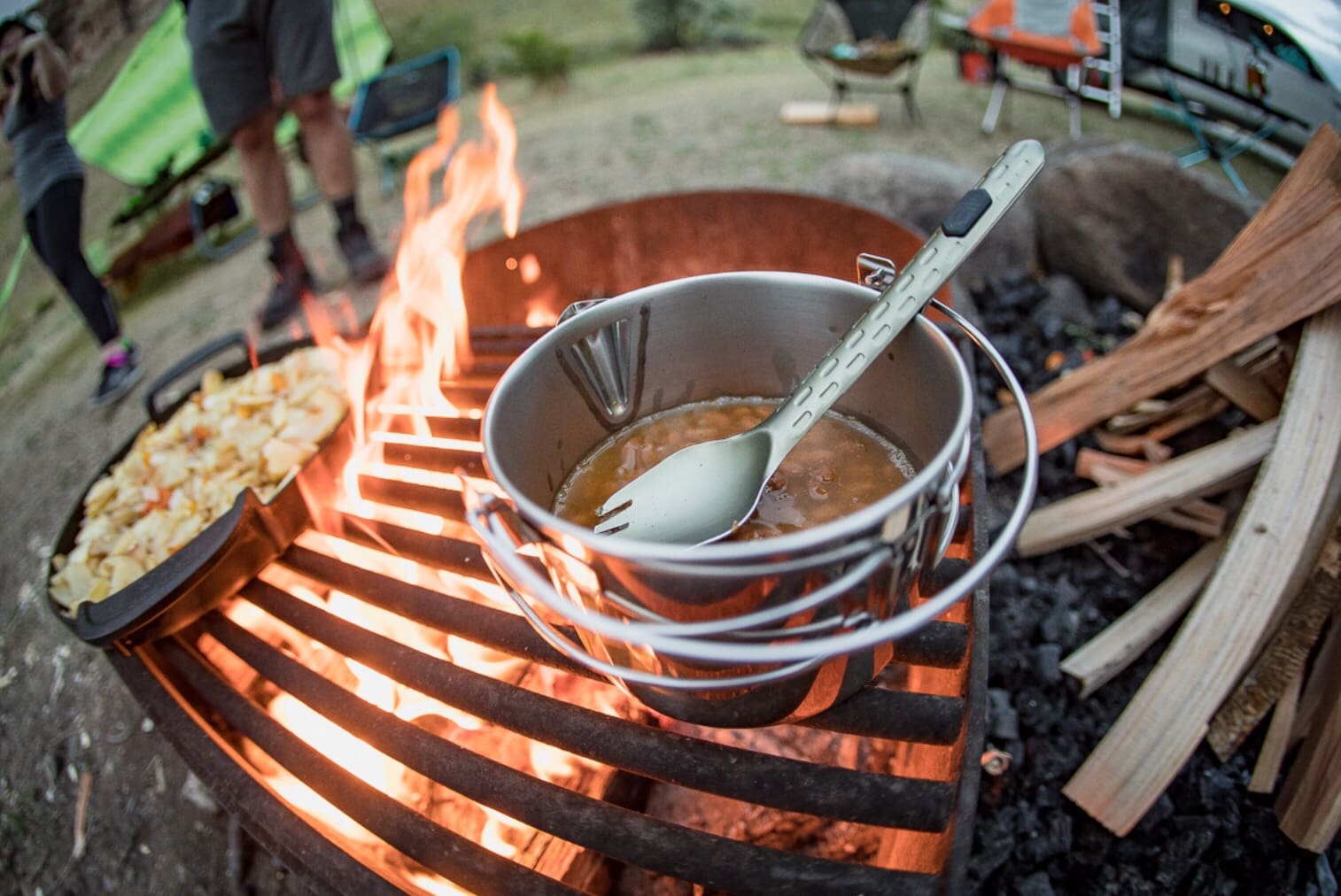 "The goal was to create a multi-tool that addressed the entire eating process while in the backcountry: preparing food, eating, and cleaning up after," says Eric Moore, Product Manager at Gerber. "Gerber presents two complimentary solutions to multi-task around the campfire or on the trail. The Devour is a minimalist tool at less than 1 ounce, with a removable solid state tool that mounts to the back and kickstands the tool to keep it off dirty surfaces and out of your cooking pot. The ComplEAT focuses on the organization of dedicated tools, working independently as well as configuring to a tong to bring the convenience of a home kitchen to the wild. Don't go hungry with two solutions to keep your adventures nourished and Unstoppable."
On the trail, the most important meal of the day is the meal you are about to eat. The ComplEAT tool has the bases covered with a long tine fork, deep basin spoon, dual-edge spatula, and 4 function multi-tool that nest for transport as well as snap together to convert into functional tongs. The multi-tool includes a bottle opener, veggie peeler, serrated package opener, and a can opener. Cook, eat, clean and get back out there.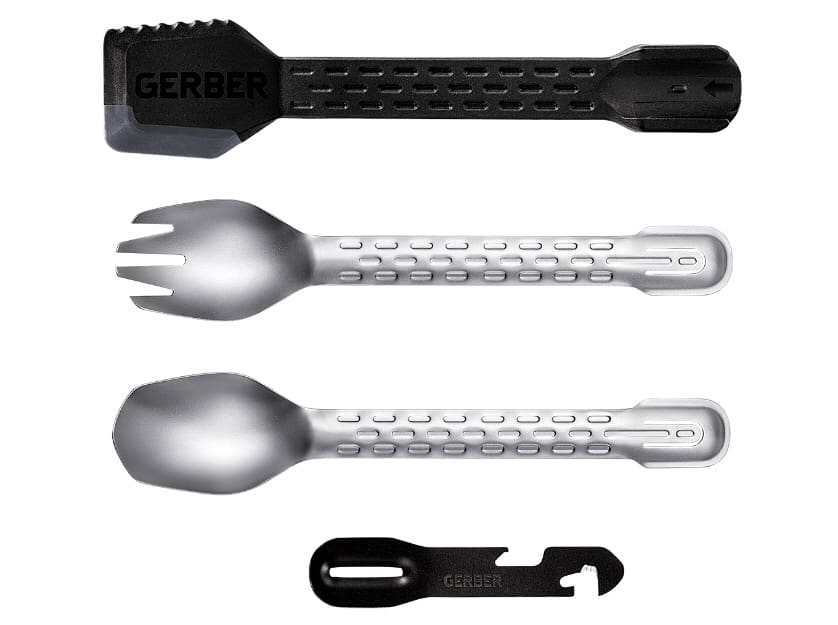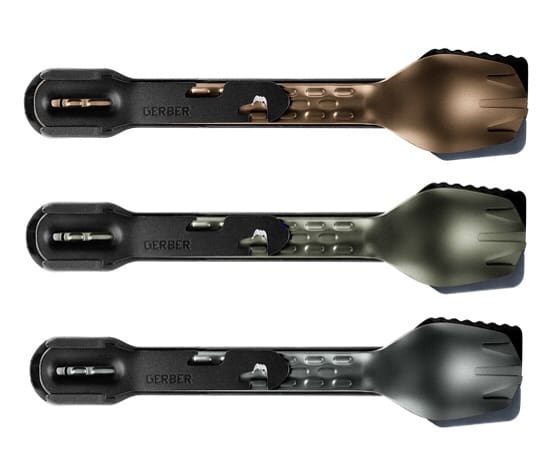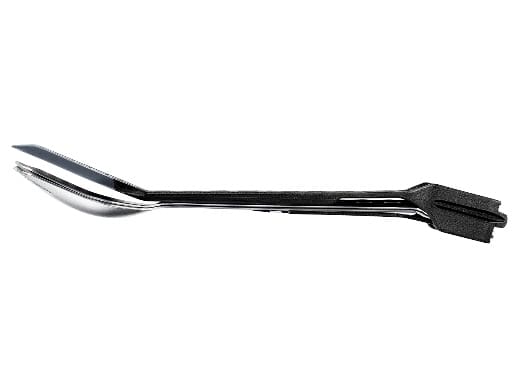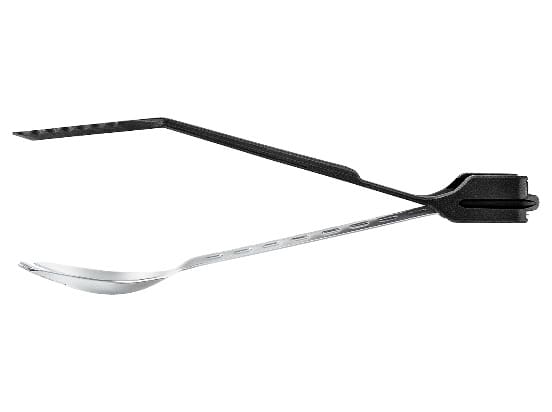 Pictured: Individual Components [Silver], Nested Components [Burnt Bronze, Flat Sage, Onyx], Tongs Configuration, Storage Configuration.
At under an ounce, the Devour Multi-Fork is ideal for those who demand a lightweight, easy-to-use tool on the trail. Designed to handle mealtime from start to finish, the Devour has 9 tools on hand for prep, eating, and cleaning. The refreshed fork design doesn't compromise function, and the detachable solid state tool offers 6 functions while keeping your multi-fork out of the dirt or pot with a unique kickstand design.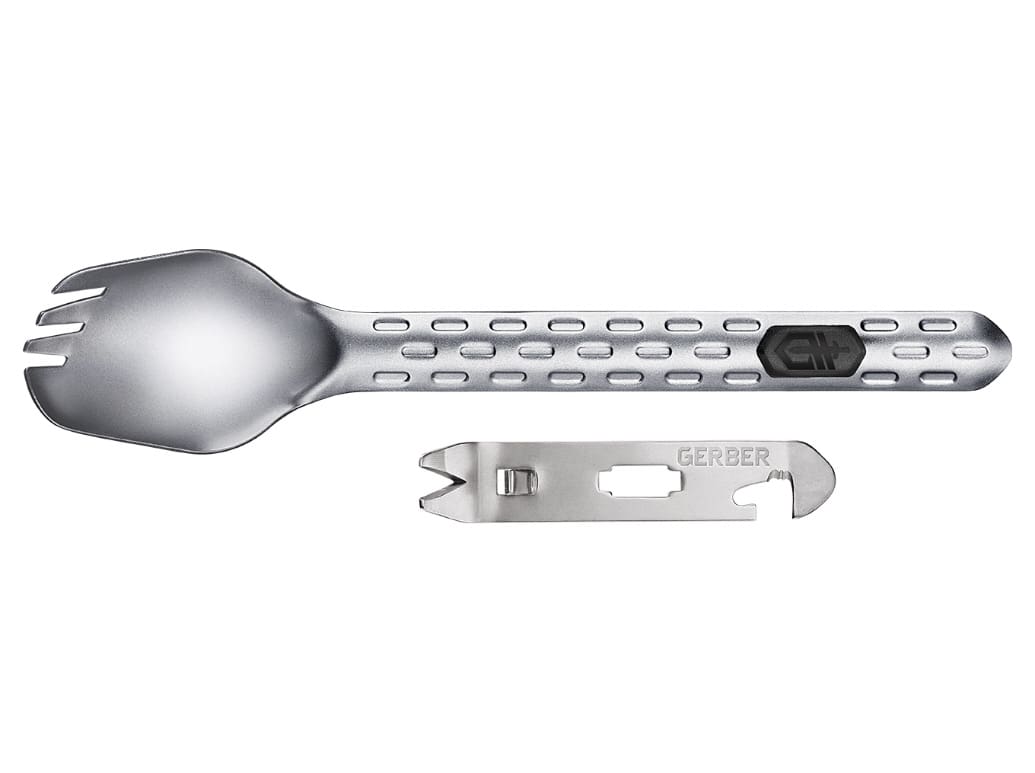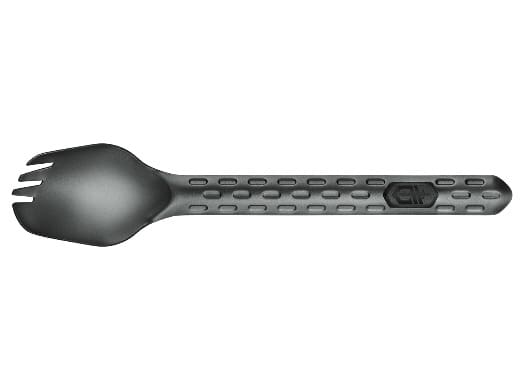 Pictured from Top: Individual Components, Kickstand Feature, Multi-Fork