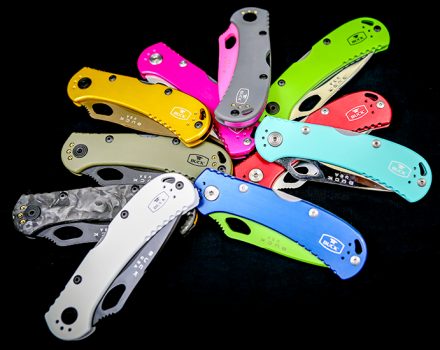 Post Falls, ID — Thursday, October 4, 2018– Buck Knives has added the popular 722 SpitFire model to its Custom Knife Shop.
The 722 SpitFire is a lightweight everyday carry knife originally released in 2013. Customizable options include a variety of different handle colors and materials, including Aluminum, G10, and Carbon Fiber. Different blade steels and finishes are offered in satin finish, mirror polish, and Cerakote® coated colors. The SpitFire was added to the Custom Knife Shop as an everyday option to offer customers a vast array of selections when designing their knife, including the option to engrave on the blade and handle. Customers can mix and match hardware, spacers, and clips to create their own completely unique version.
"We are continuously adding new products and designs to our Custom Knife Shop," said Chris Brooks, Director of Brand Management for Buck Knives. "Primarily the customization options have been limited to classic pocket knives and our hunting collection but we are changing this. The SpitFire is a very popular knife, one of my personal favorites, and we are sure it will appeal to our customers interested in an everyday carry knife."
Buck's Custom Knife Shop offers exotic handle materials, different blade steels and additional accessories and display boxes on favorite Buck models.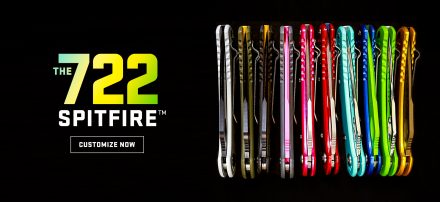 www.buckknives.com/custom-knife/customizable-722-spitfire-knife/CKS722