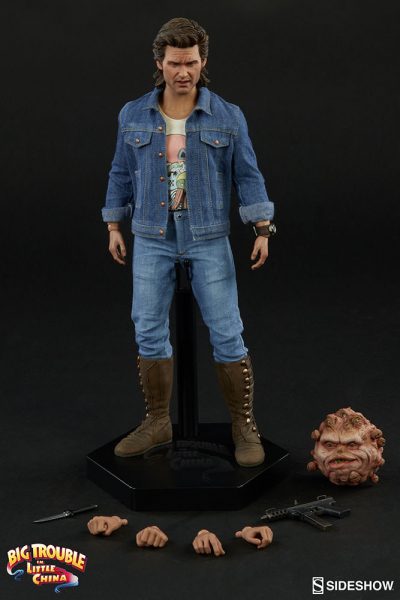 Sideshow has released a lot of awesome figures over the years, but in my (extremely biased) opinion, this one is easily one of the best: the 1/6 scale Jack Burton from 'Big Trouble in Little China'. Coming in at 12″ in height, this highly-detailed figurine features a lifelike Jack Burton headsculpt (complete with mullet), multiple points of articulation, and some truly-impressive, movie-accurate clothing details, such as the laces on his boots, the included denim jacket, and even the stitching on his watch cuff.
The figure comes complete with Jack's semi-auto TEC-9 pistol, Gerber TAC knife, multiple hand configurations, and a "Guardian" accessory figure, AKA the floating eyeball creature.
This figure is limited to 1500 units worldwide, and is available exclusively through Sideshow's website.
www.sideshow.com/collectibles/big-trouble-in-little-china-jack-burton-sideshow-collectibles-100366
Tags: Big Trouble In Little China, Jack Burton, Sideshow, Sideshow Collectables