For Immediate Release – Swansboro, N.C. – High Speed Gear®, manufacturer of Battle-Proven Tactical Gear™, is proud to release a new nylon medical pouch, the Tourniquet TACO®.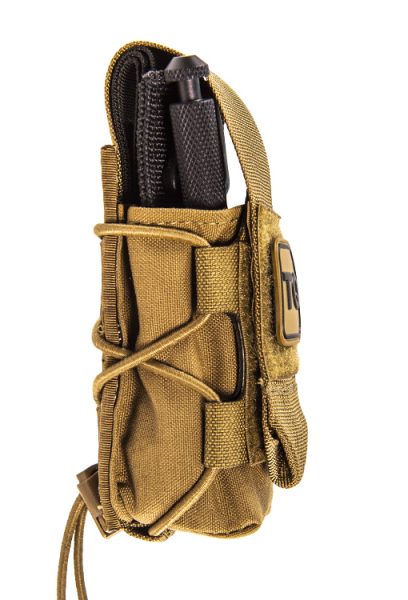 Built from Cordura® nylon, this pouch is designed to retain most windlass-style tourniquets, such as SAM® XT, C-A-T®, SOF® TT, and SOF® TT Wide tourniquets, in one pouch. This new TACO® includes HSGI's® unique shock cord design with an adjustable, removable Velcro® flap, which enables open-top use. The pouch also features a "hand-up" flap design that lifts the tourniquet up when opening to make it easier to grab. The four rows of laser-cut MOLLE provide flexibility to mount the pouch 1" up or 1" down with the included (1) HSGI® Clip.
"Carrying a tourniquet has become commonplace in everyday life. High Speed Gear's new Tourniquet TACO makes that easier to do with its soft design and easily-accessible Velcro® flap," explained Bill Babboni, High Speed Gear Vice President of Sales and Operations. "We always want to make it easier to carry the gear you need day in and day out."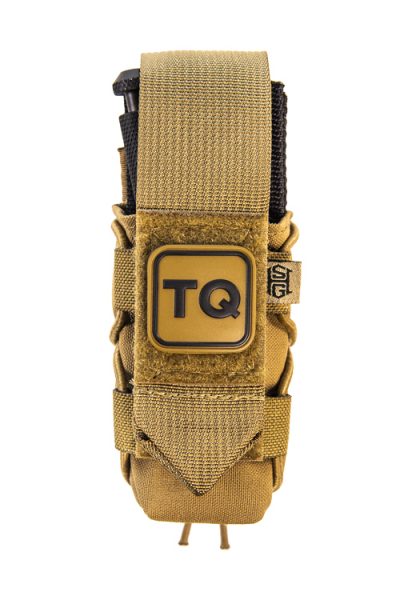 To complete your medical pouch needs, HSGI® has also released a full set of TQ and medical cross PVC patches. The 1.25" x 1.25" patches come in black, coyote brown or olive drab and can be purchased individually or in packages to attach to all your medical equipment. A TQ patch is included with every Tourniquet TACO®.
MSRP: $38.00
About High Speed Gear®
The High Speed Gear® company, is dedicated to building the best 100% Made in the USA, Battle-Proven Tactical Gear™. Our products are designed for the highest level of comfort, functionality, and versatility. Satisfaction is guaranteed for all of our customers, whether military, law enforcement or responsibly armed citizens. Our products are user driven and are designed based on the operational experiences of a wide variety of end users.
About Comp-Tac Victory Gear
Comp-Tac Victory Gear® is devoted to designing and manufacturing the highest quality concealed carry, competition, tactical holsters and related accessories on the market. Comp-Tac® products offer options that make it easy and comfortable to carry a firearm for all our customers: law enforcement, military, shooting sports enthusiasts and responsibly armed citizens. We build with the customer in mind, ensuring speed of manufacturing, quality of product, competitive pricing and superior customer service to support the desire to take responsibility for personal safety, security and recreational firearm use.