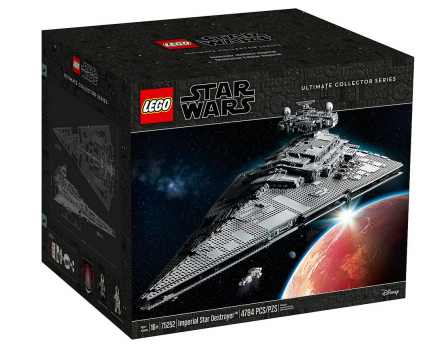 LEGO will soon be releasing not just one of its largest Star Wars sets, but one of its largest sets yet released in general: the Imperial Star Destroyer 'Devastator' from the opening scene of Star Wars Episode 1: A New Hope. Consisting of almost 4800 pieces, this set is sized 14″ H x 43″ L x 26″ W fully constructed; 17″ high when set on its included display stand. It features swiveling guns, a tilting radar dish, huge engine exhausts, and intricate surface detailing. While it's designed so that it can be picked up and handled, this is one by its very nature that's designed to go straight into a display case.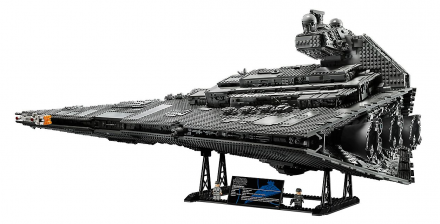 Unfortunately, the included Minifigures are a bit limited: you get an Imperial Officer and Imperial Crewmember, each with their own pistol weapons. However, the set comes complete with a scale model of the rebel Tantive IV ship, and a TIE Fighter, both of which can be set within the docking bay, which is pretty cool.
Check out the video below to see LEGO Senior Designer Henrik Andersen go over the set and his process for designing it:
The Imperial Star Destroyer 'Devastator' set releases October 1st, or September 18th for LEGO VIP members.
www.lego.com/en-us/product/imperial-star-destroyer-75252