Yep. This is a lager brewed by Brauerei Spezial in Bamberg. It's made for (well, besides bacon-loving patriots) eating along with meats like kielbasa, smoked chicken, maybe some grilled pork chops…you get the idea. "Bamberg makes a lightly smoky lager that's crisp and amber-colored. It's very dry and slightly nutty, with an unmistakable bacon note in the finish…"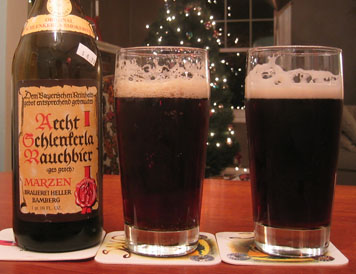 Read the story of Bacon Beer on Esquire.
Don't drink beer? Try some bacon flavored Jones Soda.