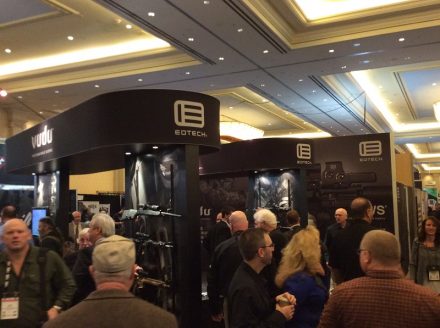 This can be considered a bit of a 'non-story' since there's not a lot of 'new' info, but it's worth bringing up all the same.
For a bit of background, at last year's SHOT, EOTech focused exclusively on their line of magnified Vudu scopes, and didn't feature a single one of their HWS (Holographic Weapon Sights) at their booth. This was likely in response to the US Government's lawsuit against L3 Communications regarding performance issues experienced by the EOTech HWS optics in temperature extremes and high moisture environments, and more importantly L3's failure to disclose they had prior knowledge of these performance issues to the US Government.
As a result, L3 settled with the Government for about $26 million, and even went so far as to offer refunds to virtually any customers who purchased an EOTech sight. After that, the issue was more or less dealt with, although it did leave a bad taste in many people's mouths.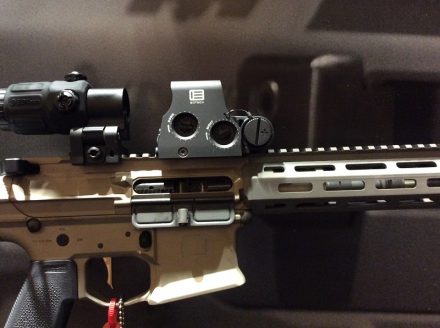 This year, EOTech came out with new branding for the line of HWS optics, including a new logo, and has started reproducing their most popular HWS models: XPS2, 512, 552, etc., in both black and FDE. My immediate question to the rep who talked to me was if there were any changes to the internals of the optics. The answer was somewhat vague, but I was told that the engineers at the company spent the past year or so retooling the optics, with the thermal drift issue being corrected.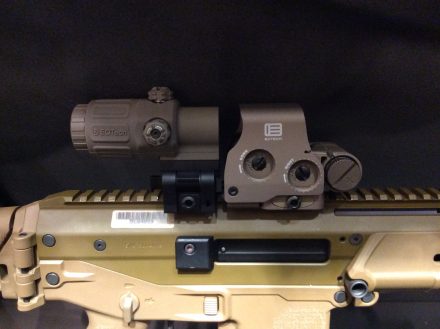 So, the TL;DR of the situation is this: EOTech claims they fixed the issues with their HWS that caused them to get sued by the Government, and now they're reintroducing their products to the market with new branding.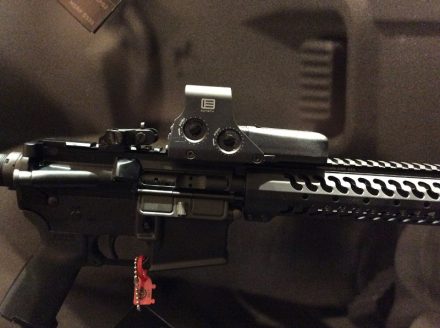 We'll have to wait and see if they hold up this time.