The Mad Duo

Conspiracy theories about the death of Bin Laden may abound, and deep sea divers with more optimism than common sense may be diving to find his body, but we'll never know the identity of the trigger-puller who actually put metal to meat during the raid at Abbottabad…or will we?
Want to be known as the operator who killed the worlds most wanted man?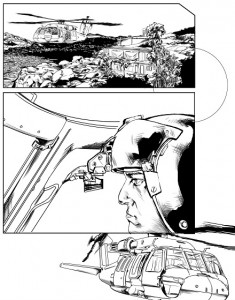 Visit eBay.
Yep, that's right boys and girls. Hype Comics of Miami FL is releasing a comic version of the fateful raid in Pakistan, and if you bid high enough they'll put your face on the operator who pulls the trigger at the moment of truth. You won't me a member of DevGru though. You'll be a shooter on Seal Team X.
"The auction winner will also receive a panel of original hand-drawn artwork with their character in action," says Hype's CEO Scott Owneby, "proudly autographed by the original artist."
The auction began on June 13th and is scheduled to last until June 23rd. As of Friday the 17th there were six bids, the highest $250, a seemingly lackluster response but it's still early.
"Anybody is welcome to bid," states Ownbey. "The only requirement, due to pre-existing story considerations, is that the winning bidder be male."
Seal Team X: The Blood of Bin Laden is scheduled for release as a digital comic book for Kindle, Nook, iPad and other devices with eBook apps. Apparently, Blood of Bin Laden is only the first in an entire SEAL Team X series.
Hype advises that they'll be donating a portion of the proceeds to the DAV (Disabled American Veterans).
More about the contest here.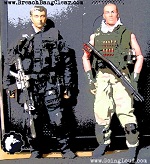 If you have any ideas for us to discuss, review or revile, visit us at Breach-Bang-Clear or FaceBook, or just e-mail us…unless you're going to whine or complain about our opinions, writing style or philosophy in which case don't bother. MAD DUO CLEAR!
Tags: Mad Duo, Media, Social Networking