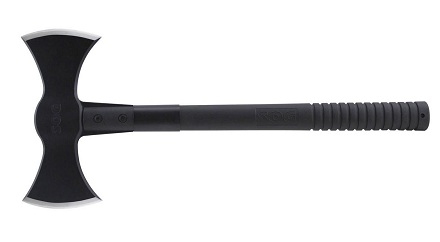 Looking to add something a bit more Medieval to your blade collection? Then now's a really good time, since LA Police Gear is currently having an overstock sale on the SOG Double Axe. The double-bladed head is constructed of 420 stainless steel and features a ballistic polymer handle with a hardcased black coating. It's the perfect tool for harvesting wood, breaching, extraction, and fighting off the crowds at your local renaissance faire*. At the current price, these axes are sure to go fast, so get yours while you can!

http://www.lapolicegear.com/sog-f12-double-axe.html
*For best results, pair with a set of full-body plate armor.
Tags: Knives, SOG Knives