The Multiple Applications Group "M7 MilSim Unit" is giving away a tactical rig once they reach 500 'likes' on Facebook. Here's their explanation:
Here's the rig in question, followed by an explanation of their group. If you go check them out, tell 'em Tactical Fanboy sent you.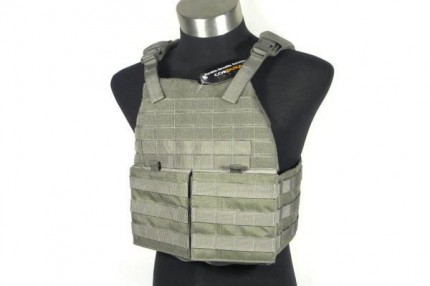 "Consisting of current and former Military, IC's, and Civilians, Multiple Applications Group is a collective of professionals taking a combined 40+ years experience in 'Extreme Applications' and applying the knowledge to scenario preparation, training elements, product testing/review, and delivery of experienced advice.
Extreme: Reaching a high or the highest degree.
Application: The act of putting something to use.
We are faced with Extreme Applications on a daily basis. Whether driving in a bad storm, fast roping from a helo under fire, or pushing for that last mile in a marathon. It is something we face in our daily lives yet we rarely prepare for. It is in that moment when ill preparation meet with an outstanding circumstance that we choose to excel or let consume us."