October's Tac Girl of the Week was raised by a Texas trooper in a police and military family. She's hot, she likes to shoot and she can still qualify Texas DPS standards with a pistol!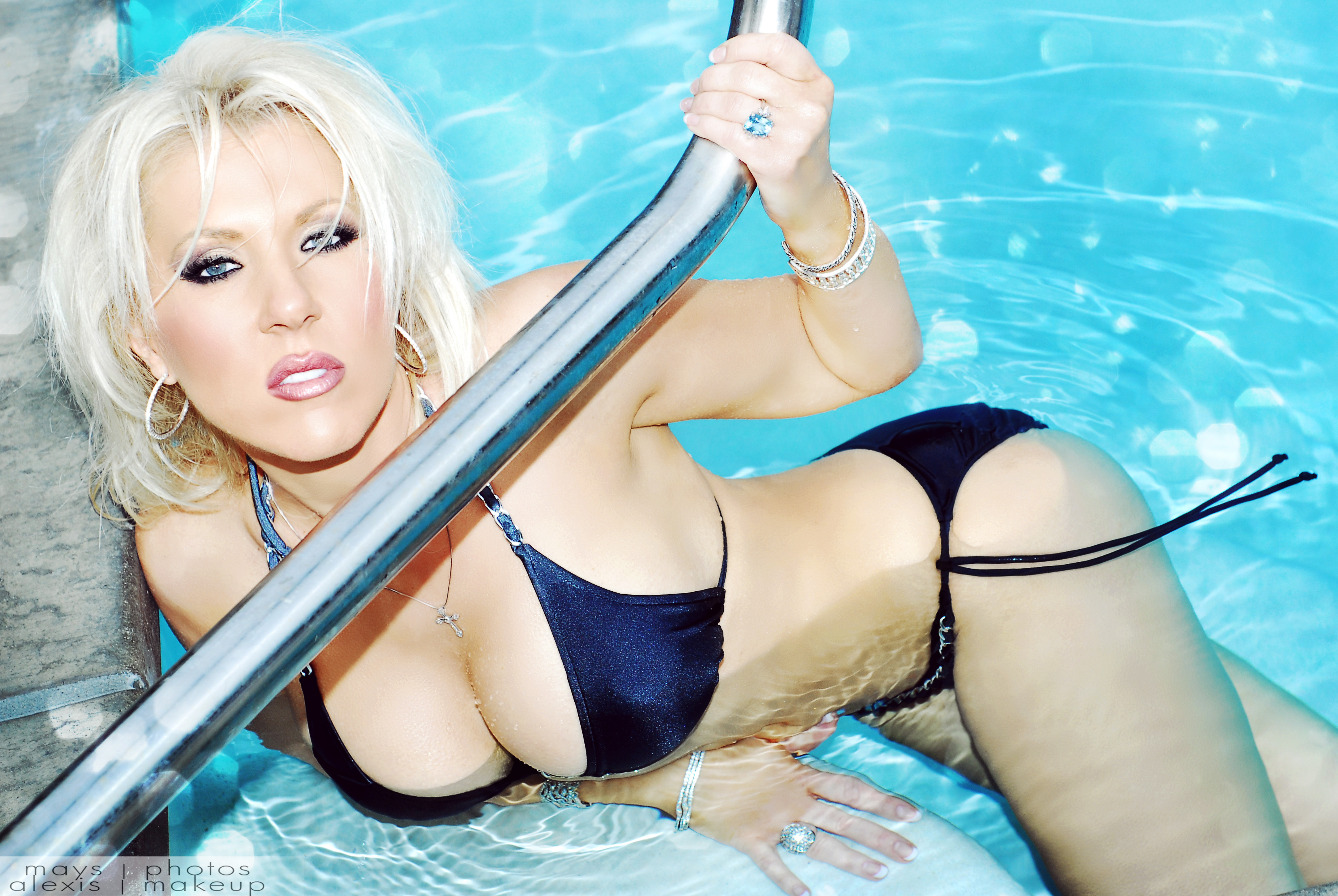 INTREP, LYNN JORDAN, TAC-GIRL
(1 EA)
Bust:  34DD
Waist: 24
Hips: 34
Height: 5'6 ½"
Approximate age?  Few women admit their age….few men act theirs 😉
Home town? Houston, TX
Currently live? Split my time between Texas and Louisiana
Favorite Rifle Accessory:  Sixell Innovations Never Quit Grip.
9mm, .45 or Other: Even though I appreciate the power of a .45, a 9mm fits my hand better. 
Cans or going loud? Cans—silent but deadly
Your personal soundtrack…pick three songs, one to fight to, one to dance to, one to relax to:
1.      One to fight to:  Bodies Drowning Pool (Let the bodies hit the floor)
One to dance to: Pour Some Sugar On Me Def Leppard, Back that Azz Up Juvenile, Lil' Wayne and Manny Fresh
One to relax to: The Chair George Strait and The Joker Steve Miller Band
Tactics: dynamic entry or deliberate search? Deliberate search-I'm a firm believer in being very thorough in every situation.
Preferred Work-out or PT regimen? I adhere to a strict routine of Kegel exercises daily….just kidding.  I do 45-50 minutes of cardio either running or elliptical followed by weights 5-6 days a week
Long-Term Professional Goal?  In addition to modeling I currently sell medical equipment and cadaver bone that is used in surgical situations as a replacement in areas where the patient's own bone has been degraded due to disease or trauma.  It's very interesting and rewarding as I "scrub in" and attend the surgeries to prep the bone and answer any questions the surgeon may have.  In addition to continuing my career in medical sales, long term goals include having some projects I am currently working on with various organizations that further support our military, law enforcement, firefighters, & operators come to fruition.  It amazes me on a daily basis that these people voluntarily put their lives on the line for love of their country and fellow human being.  I get an enormous amount of gratification by being involved with projects that benefit them and show how much their sacrifices and service are appreciated.
Roughing it in the field or Creature Comforts and Snivel Kit? Rough it:   How can one be Texas born and bred and not LOVE the great outdoors!!!! As the youngest of 7 raised by a widowed career police officer I can hang with the best of them.  I grew up shooting (I can still qualify per Texas DPS standards), sitting in the deer stand with my father, 4 wheeling (which I still carry a faint scar from today), and riding horses competitively, which I still do.  On the other hand I'm definitely not opposed to the occasional massage, pedicure, and gourmet dinner.
Hunting, fishing, hiking, camping or hell no I'm staying indoors? I enjoy all of the activities listed as I truly relish spending time outdoors!!!
Boy shorts, Thong, Cheeky or Go Commando? I can't stand panty lines under my clothing but I sometimes sleep in boy shorts unless it's a commando night 😉
Favorite sport/team? Texas A & M Aggies. Gig 'em!
Favorite military or action movie? Full Metal Jacket, Saving Private Ryan, Patton… there are too many!!!
Military or Police in your family? Both.  I was raised by my father who was a Texas State Trooper for 32 years then was Chief of Police in a little Texas town.  I have three older brothers who are law enforcement officers, and a grandfather who was in the army.
What do you think is the best pogie bait? Pound cake.
Favorite camouflage? MARPAT
Justice League, Avengers, X-Men, other or hell no I'm not a dork? Gotta be Capt America….just saw the movie!!!
Favorite First Person Shooter or other Video Game: HMMM I have a dangerous hunts wii game that is pretty entertaining as well as the call of duty games of course.
Fixed Blade or Folder? Straight to Penetrate.
Your website or FB page?
http://www.facebook.com/lynnjordanmodel#!/pages/Lynn-Jordan/204465209592322
http://www.facebook.com/lynnjordanmodel
One of the guys from Frontline or History Channel with a cool voice is talking about you in a bio. What does he say?
God blessed the USA….Lynn Jordan reminds us why we should be proud to be an American.  She epitomizes that small town Texas girl….loyal to a fault, hardworking, a great sense of humor, and quite a bit of sass thrown in contained in one very curvy package.  The youngest of seven in family full of cops she quickly learned how to hold her own.  Most of her free time was spent following in her father's footsteps whether that was on the gun range or in the deer stand.   When not doing that she spent her time horseback riding competitively, playing tennis, as well as cheerleading. After graduating with honors from Texas A&M Lynn started her career in pharmaceutical sales as well as modeling.  She is currently still a sales representative in the medical field and has modeled for various companies and brands, but gets the most satisfaction from those projects that benefit those that serve whether that be abroad or at home. She would like to send a special thank you out to the Tactical Girls Team for allowing her to be a part of such a worthy project for the past two years.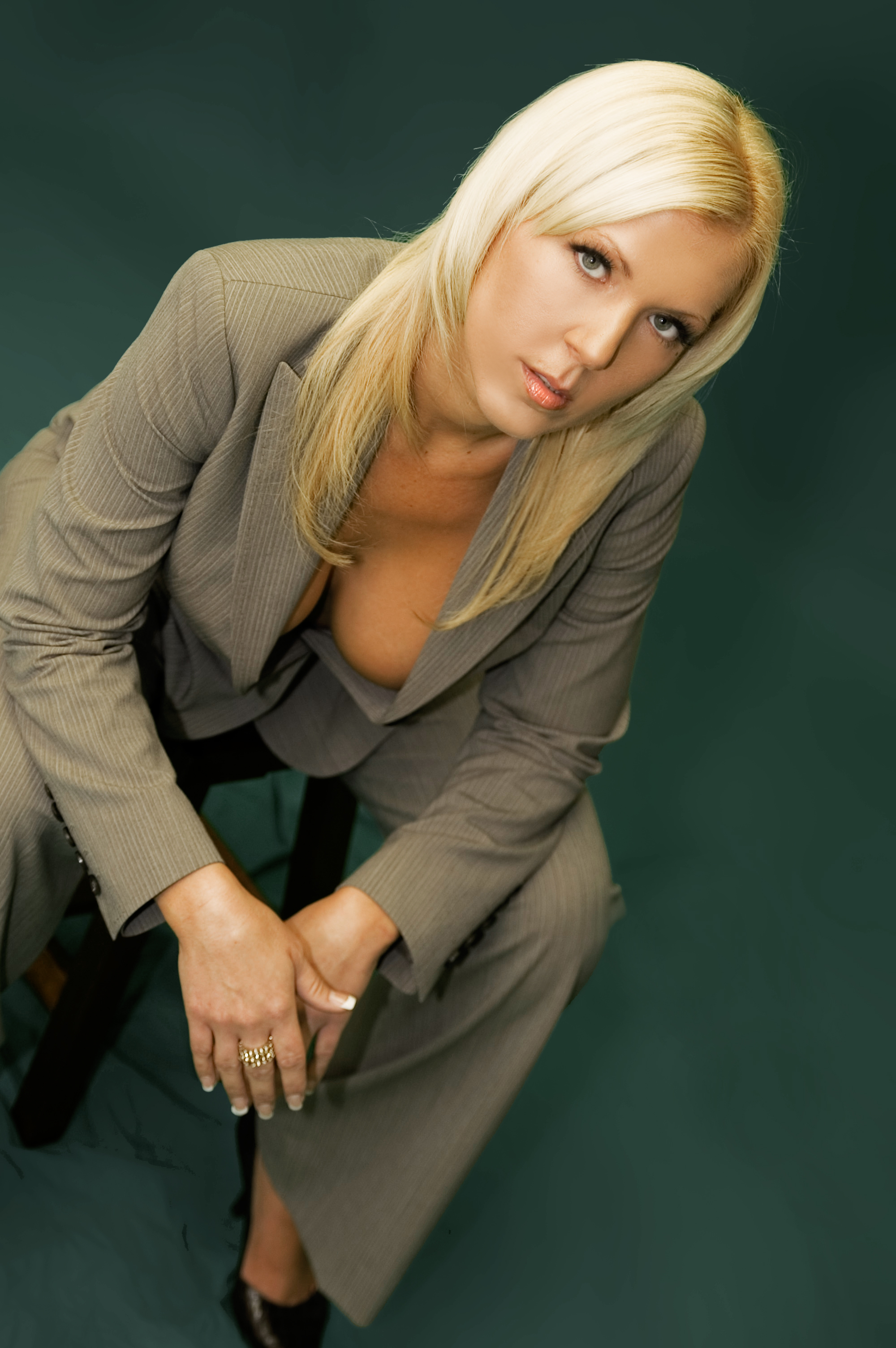 Tags: Sniper, Special Operator, Tac Girl of the Week, Tac Girls, Tactical Tailor