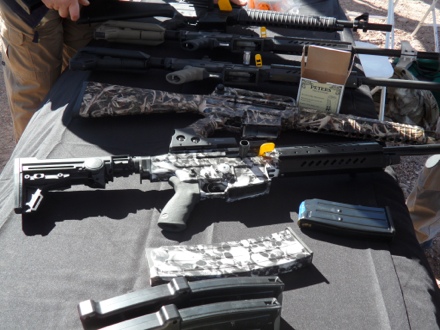 The MKA 1919 is a Turkish made 12 ga shotgun imported by RAAC. It's modeled on the AR-15 platform in both appearance and the location and function of the safety and magazine release. The model I tried at Media Day was a variant modified for competition purposes. It features a flat upper receiver with an EOTec sight, collapsible stock, modified barrel and choke, replacement pistol grip, enlarged charging handle, and enlarged mag release. Additionally, it also had a 10-round extended magazine. It's dubbed the 'Zombie gun', due to its paint job.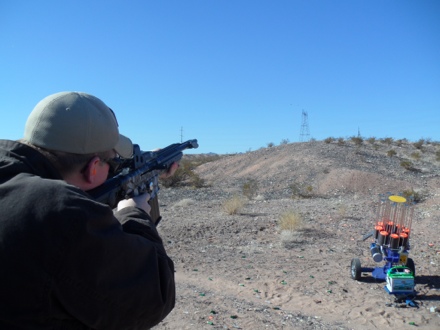 Despite being chambered for 12 ga shells, it was practically recoilless. Definitely a good choice to consider of you're looking for an accurate and comfortable semi-auto shotgun.
The basic model is imported by RAAC.