Tactical Fanboy is going to begin a Morale Patch of the Week feature (and we're open to suggestions, if you know of one or if your company has one it wants featured). This week is the new Good Guy patch from the guy who is pretty much the progenitor of the whole widespread morale patch phenomenon. Yeah, others did it, sure there were unit patches and unique patches before. but nothing like the Monkey has done it. (If you weren't aware, "suck factor", "Persian Gulf Highway Patrol" and "Hajji Don't Surf" were available in Saudi Arabia during Southern Watch and in South Korea at least since the mid-90s, and so-called unofficial patches abounded during the Vietnam War, but it's the MilSpec Monkey who turned it into a military and airsoft meme; not that there aren't lots of other cool patch makers out there now). Anyway, this is the Good Guy patch featured on a Maxpedition Larkspur (held up by one of the the Maxpedition HMFsIC himself). It has good color, is well constructed and great physical features. Watch for it soon on MilSpecMonkey.com!
Have an idea for a morale patch you want featured or think would look good? E-mail TAANSTAFL here via the standard Tactical Fanboy comms with a facebook link, a couple pictures and some background.
By the way, don't know who MilSpec Monkey is? You been living under a rock? Here's a picture of DJ Monkey Boy testing out a BCE on his rifle, training to lay some hate down on those that might deserve it.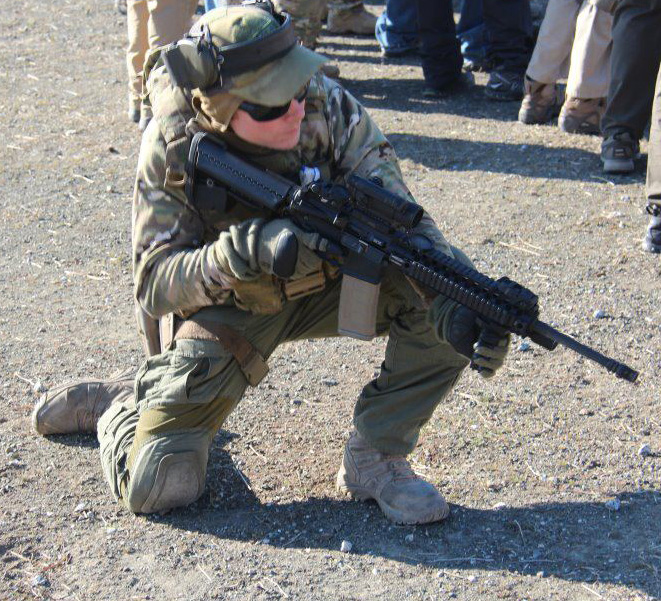 Tags: MaxPedition, MaxPedition Larkspur, MilSpec Monkey, morale patch, Morale Patch of the Week