Looking for an ambi-selector for your AR? Battle Arms Development several ambidextrous selector variants, with five lever options. All are CNC machined ambidextrous selector and levers, with included KNS Precision selector detent. BADASS: Battlefield Arms Development Ambidextrous Safety Selector. They're for AR15s and the like, and will shortly be available for the MP15-22.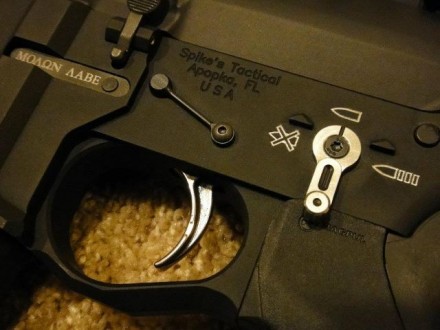 "MP15-22 has a reversible selector, but reversible isn't ambidextrous. Soon 15-22 owners can outfit their 15-22s like their high powered cousins and train with similar controls," says BAD.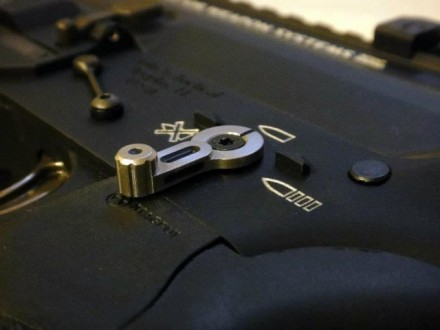 Note: currently non-dovetailed selectors are back ordered, but only for a few days. They do have the dovetailed, BAD-CASS-SA (Combat Ambidextrous Safety Selector, Semi Auto) in stock and available. Also, since mid-February, all selectors have shipped with two extra screws and an extra selector detent spring. If you're like me, that's good news, I can't hang on to a damn thing smaller than a bowling ball for any length of time.
Battle Arms Development is on Facebook and of course has a homepage.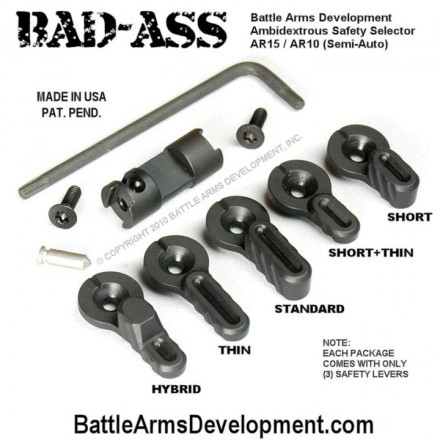 Tags: ambi selector switch, BAD-ASS, Battle Arms Development, black rifle