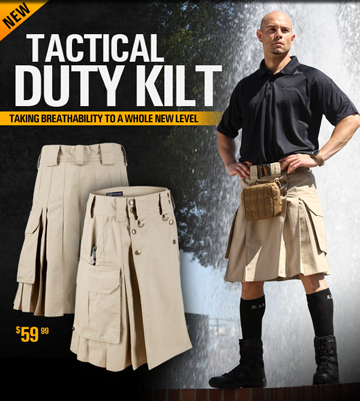 I'm sure plenty of you remember 5.11's April Fool's Day joke, the Tactical Duty Kilt. I'm sure you also remember that the response was so positive that they were going to do an actual run of the kilts. Well, that day has come, or at least the day to pre-order your kilt has come. They'll be available in three colors: TDU Khaki, TDU Green, and Black, in sizes 28 to 54. Sadly, 5.11 isn't accommodating the purchasing of MultiCam kilts (my preferred choice) at this time, but one can only hope.
Pre-order here: 511tactical.com – Tactical Duty Kilt
Tags: 5.11 Tactical, Clothing, WTF?