COTTONWOOD, AZ (March 2014) – LaserLyte®, innovators in firearms laser technologies, introduces the latest in the TGL series for the Diamondback™ pistols featuring the LaserLyte® Master Module system. The versatile Master Module fits into the gun's housing seamlessly; matching the gun's dust cover and trigger guard with perfect fit. The LaserLyte® TGL UTA-DB Kit fits the Diamondback™ .380 and 9mm models.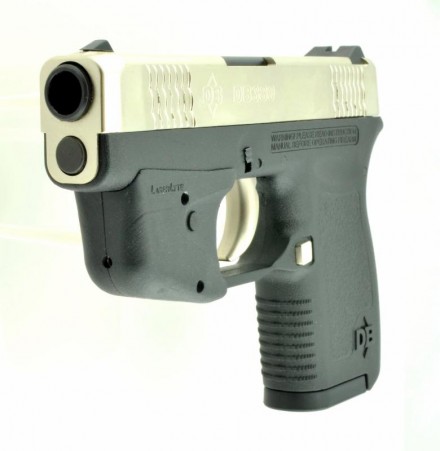 Each TGL package comes with two housings per model and will fit two guns for the price of just one laser. Simply use a Philips head screw driver to remove the single screw to swap out laser housings. A laser swap can easily be made in under a minute. Initial installation onto the gun will take less than five minutes and the laser does not require removal in order to change out batteries.
LaserLyte® UTA-DB Specifications:
Compatible Firearms:
Diamondback DB380, Diamondback DB9 models
Power Output: 650NM, 5MW, Class IIIA
Programmable: Dual mode constant on and pulse, auto-off in 6 minutes
Batteries: 3 x 392
Battery Life: Actual usage 5 hours constant on, 10 hours pulse mode
Weight: .75 ounces/0.0213 kg
Material: 55% Glass Filled Nylon and Aircraft Grade 6061 aluminum
Length: 1.52 inches/3.86 cm
Width: .76 inches/ 1.93 cm
Height: 1.70 inches/4.32 cm
The LaserLyte® TGL Diamondback Kit Laser gets sport shooters and professionals on the target faster, increasing accuracy and overall hits. For more information, visit www.laserlyte.com.
Tags: LaserLyte