After the success of the 'Fight Crime Shoot Back' patch, Primer Projects is back on Kickstarter with the new 'Metal Mouth' design, which consists of the silhouettes of common firearms cartridges shaped into a gaping mouth.
Like 'Fight Crime Shoot Back', 'Metal Mouth' will be available in patch form. Specifically, a 3.25″ embroidered patch with Velcro hook backing and a merrowed border.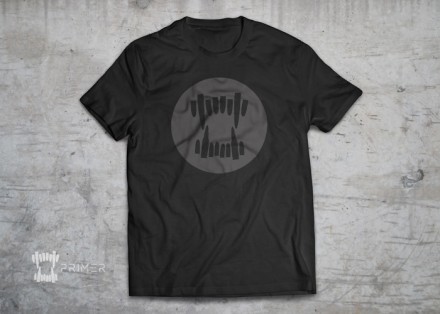 However, Primer Projects will also be offering the 'Metal Mouth' design printed on a tri-blend (50/25/25 Poly/Cotton/Rayon) American Apparel Short Sleeve Track Shirt, which will be available in Black in sizes XS-2XL.
www.kickstarter.com/projects/1913447232/primer-projects-metal-mouth
Tags: Kickstarter, Primer Projects