AUSTIN — A Girl & A Gun Women's Shooting League (AG & AG) hosted its 2018 AG & AG Fall Festival on Oct 2-7, 2018. Fall Fest comprised three shooting events: one two-day training course, a two-day three-gun match, and a one-day pistol match at Rockcastle Shooting Center in Park City, Kentucky.
"A Girl & A Gun Fall Fest is the most remarkable experience," said Dianna Muller, professional shooter. "So much growth from the women who come to this match, for some, their first match ever!!" For 41 participants, Fall Fest was only their first or second major match. To help them navigate the stages, every squad was led by a pro with the help of a Squad Mom, who is a traveling Range Officer (RO) that shoots with their squads, helps competitors prepare for the stages, keeps the squads on time, assists stage ROs with tasks, and serves as a go-to staff member if competitors need help. This structure is indicative of the AG & AG culture — the stages and skills are tough, while the community is kind and supportive.
The Fall Fest events began with 3-Gun University Presented by TROY Industries, two days of clinics with professional shooters. On Tuesday and Wednesday, 35 participants attended rifle sight-in, rifle positions, chrono/ballistic data, pistol skills, rifle skills, and shotgun skills clinics with Tina Martin, Dianna Muller, Janna Reeves, Cindy DeSplinter, Ursula Williams, Beth Walker, and Dakota Overland. These classes gave students time to work with pros to hone their skills for the match. Participants also had guided stage walk-throughs to help them develop their strategies for tackling stages in the multigun match.
The Brownells Ladies Multigun Championship was a two-day three-gun match that took place on Friday and Saturday. Squads comprised 120 competitors and staff that shot 8 challenging stages designed by Bryan Corry. The division winners were:
Open: Dianna Muller
Tac Ops: Dakota Overland
2×4: Lena Miculek
Limited: Rhonda Allen
2-Gun: Laurel Walters
The SIG SAUER Ladies Handgun Championship was a one-day USPSA-style pistol match with eight fun stages designed by Rick VanBlaricum. Lena Miculek was the overall winner out of 92 competitors. The division winners were: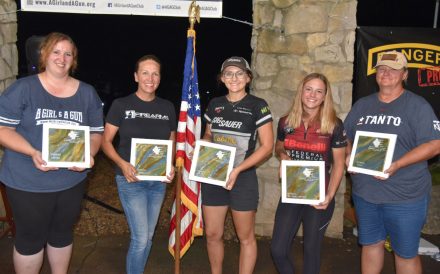 Production: Ashley Rheuark
Limited: Dianna Muller
PCC: Lena Miculek
Open: Cassie Beahr
Carry Optics: Denise Katz
Single Stack: Susan Maurer
Throughout the week, participants and guests were able to meet with vendors and sponsors. SIG SAUER instructor Tina Perrone offered demos of the new SIG SAUER P365 pistol and 365 ammunition. Phillip Goldsmith from GLOCK led individuals through a GSSF course of fire with the new GLOCK 45, and Tony Pignato from STI International facilitated a team 3-woman challenge using the new STI Staccato pistol. Tracy Barnes from Check Outside provided rental equipment for some of the stages. Stag Arms offered demos of their rifles and some full-auto fun. JP Precision, Ranger Proof, U.S. Law Shield, PrimEar, and Zero In were on site to showcase their products.
Fall Fest included two draw-dropping prizes tables, random-draw prizes, and fantastic swag and gifts for participants! Thank you to sponsors SIG SAUER, Brownells, Troy, GLOCK, Red Stitch Targets, Savage, Stag Arms, Sentry, STI, Voodoo Tactical, JP Precision, Safariland, XS Sights, Ranger Proof, and all of the partners that gave support and prizes. Thank you to Rockcastle for hosting the amazing event.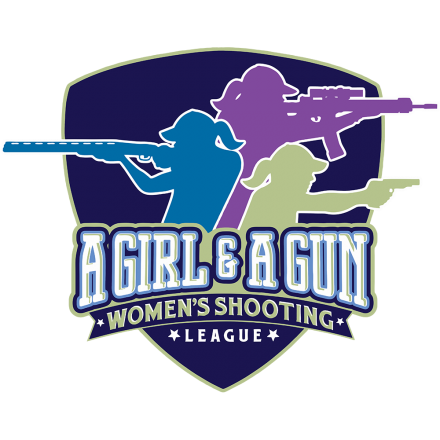 About A Girl & A Gun
A Girl & A Gun (AG & AG) is a membership organization whose events have been successful stepping stones for thousands of women into the shooting community and fostered their love of shooting with caring and qualified instructors to coach them. AG & AG breaks barriers for women and girls in the area of self-defense and in pistol, rifle, and shotgun shooting sports by welcoming beginners to learn the basics of safe and accurate shooting and providing experienced shooters with advanced-level opportunities. The club has more than 5,500 members in 48 states and hosts recurring Girl's Nights Out at more than 180 ranges throughout the nation. Learn more at AGirlandAGun.org.
Tags: A Girl & A Gun