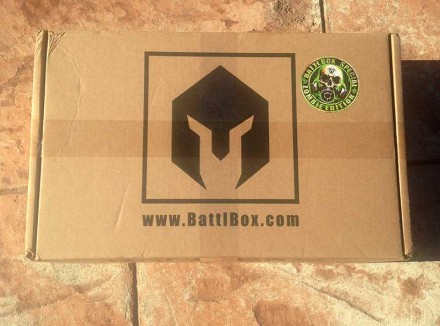 Battlbox is another contender in the somewhat recent trend of monthly subscription boxes. As stated on the packaging, Battlbox offers "survival & tactical gear", such as paracord, knives, water purification, packs, compasses, etc.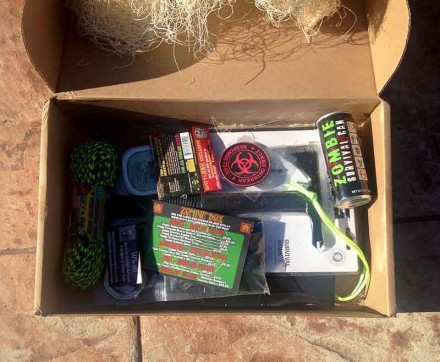 For October, Battlbox opted to make a 'Halloween-themed' box, which when paired with anything remotely "tactical" means zombies, zombies, and more zombies, and for the most part this box delivers in that regard. Again, it's full of cushioning straw, so if you get your own box, be sure to open it somewhere you don't mind getting a bit messy.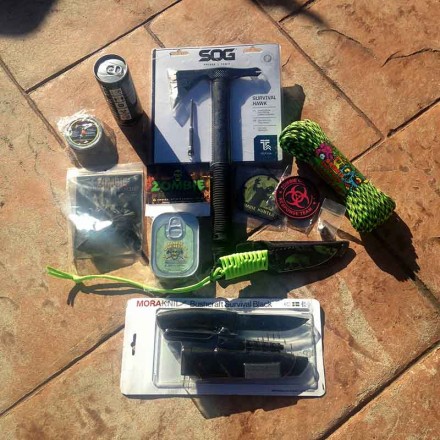 Battlbox works on a tier system. Customers are free to pay one of four flat fees per month to receive the appropriate level box. The tiers are: Basic, Advanced, Pro, and Pro Plus-KOTM (Knife of the Month). We sprung for the highest tier, Pro Plus-KOTM, to see everything that could be offered within a box. Included with the October box, within the appropriate tier levels, is:
Basic
Zombie Tinder Cascades Fire Starting Kit
Zombie Paracord Bead by Barrett Custom Knives
Zombie Survival Sardine Can
Zombie Hunter PVC Morale Patch
Zombie Outbreak Response Team Patch
Zombie Survival Drink
Advanced
Zombie Paracord Knife
Wazoo Survival Gear DIY Zombie Paracord Bracelet
Zombie Paracord x 100 Ft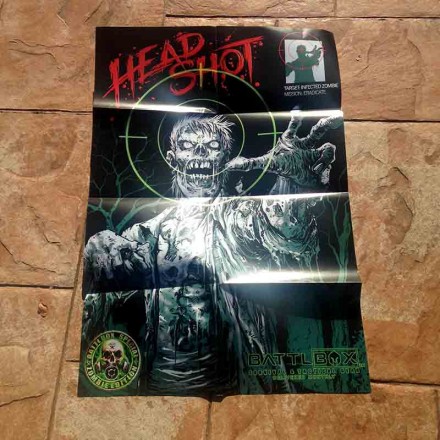 Pro
SOG Survival Hawk
Zombie Target 24″ x 36″ Poster Special Edition
Pro+KOTM
MoraKniv Bushcraft Survival Knife
All in all, not a bad box. The MoraKniv is definitely the highlight item, although the SOG Survival Hawk isn't bad, either, and the paracord and associated survival materials are still functional, even if they are zombie themed.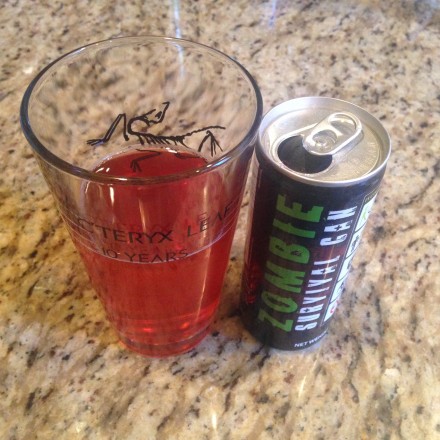 Also, for those curious about the energy drink, it seems to be faintly berry-flavored. Not bad.