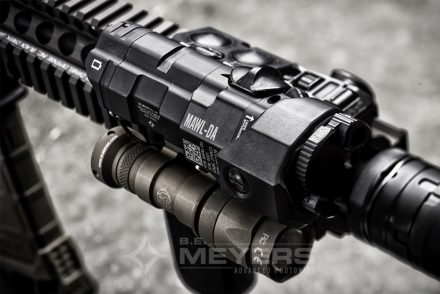 B.E. Meyers & Co., Inc., known for its rugged, advanced photonic solutions for the defense and aerospace industries, and PTS Syndicate, a prolific licensee of products in the tactical market, are proud to announce an exclusive licensing agreement to bring the internationally recognized B.E. Meyers & Co. MAWL® (Modular Advanced Weapon Laser) to the global airsoft community. PTS Syndicate will be manufacturing and bringing to market the MAWL® -PTS, the only official licensed MAWL® replica, which will be easily accessible to consumers through PTS Syndicate's extensive distribution network in Asia, Europe, and North America.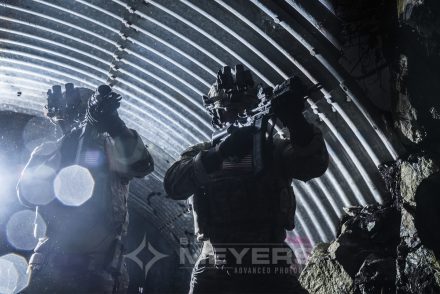 MAWL®
The MAWL® family of weapon lasers has been adopted by select Special Operations Forces around the world, and is currently in use, and deployed with a variety of U.S. and international defense, government, and law enforcement agencies as a standard weapon laser. It departs from the typical box design as a response to direct end-user feedback. With the ability to seamlessly transition power output, and divergence to adapt to environmental demands, the MAWL® is based off of three design parameters: to be used under stress, in the dark, and with gloves on. Incorporating cutting edge VCSEL technology for clearer, and more consistent illumination, with improved ergonomics and interface, the B.E. Meyers & Co. MAWL® remains unparalleled in performance.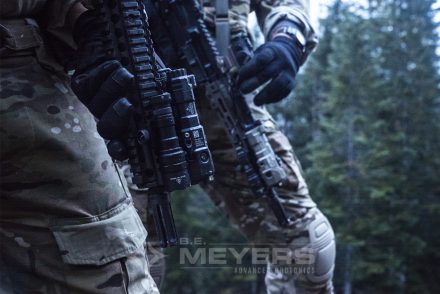 For more information on the MAWL®-PTS, including its official release date, please watch www.ptssyndicate.com. For more information on the MAWL® and other B.E. Meyers & Co. products please visit www.bemeyers.com
MAWL® is a registered trademark of B.E. Meyers & Co., Inc.