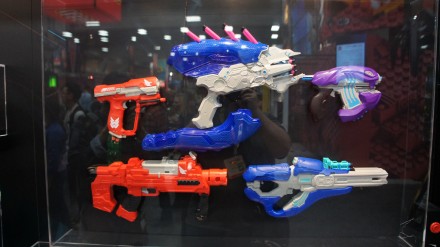 I don't have a lot of experience with the BOOMco line, but licensing the Halo property to make a line of dart launchers is a strong move on Mattel's part.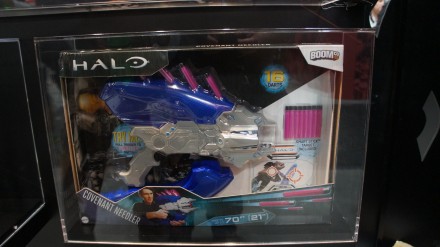 The line consists of several blasters modeled after iconic Halo weapons from both the Human and Covenant forces, designed to fire foam-tipped darts. A consistent claim throughout the packaging of the blasters is their capability to fire up to 70 feet.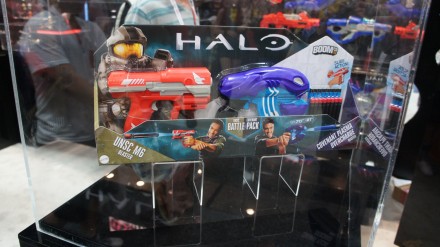 This particular set, the USNC Covenant Battle Pack, is actually available for sale at the convention. I did manage to pick up a set, but I'll have to wait until I get back to the headquarters before I do a hands-on review.