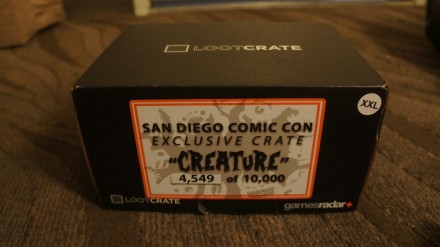 Loot Crate is a subscription service that provides customers with "a monthly box of geek & gamer gear". Several plans are offered, from a single month to a year of continuous crates. The 'Creature' Lootcrate, however, is unique, as it can only be obtained at SDCC 2015, and is limited to only 10,000 sets.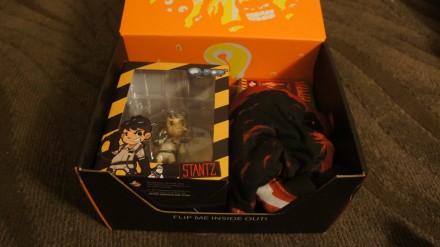 Contained within the 'Creature' Lootcrate is:
Godzilla t-shirt
Ghostbusters QPOP (1 of 4)
Ghostbusters Marshmallow Man
Weyland-Yutani Luggage Tag
Jurassic World Keychain
2015 SDCC Lootcrate Souvenir Pin
A Certificate of Authenticity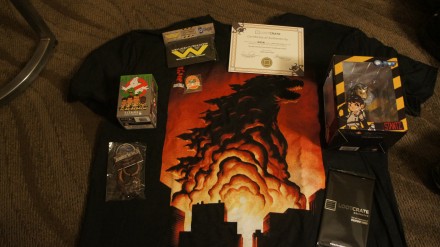 Tomorrow, the contents of the 'Cosmic' Lootcrate will be unveiled on TFB.