Washington Utah, Sep,5 2018:
Cobalt Kinetics has added another pair of great products to their growing selection of AR-15 Accessories.
The Cobalt Kinetics handguard is now available as a universal accessory for the AR-15. This exciting product release has been long-awaited by the DIY AR-15 crowd. 2 handguard models are available, and named for the Cobalt Rifle with which they're included. The EDGE (characterized by the aggressive points at the muzzle end)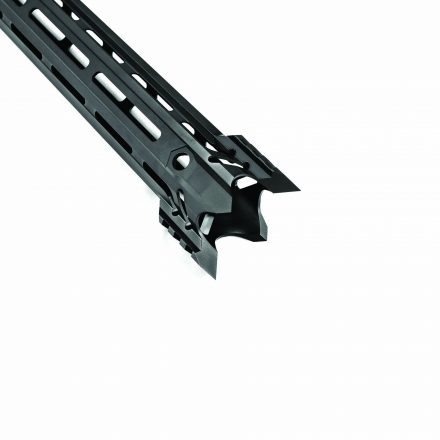 and the TEAM – tailored for practical competition. It lacks the pointed ends found on the EDGE handguard.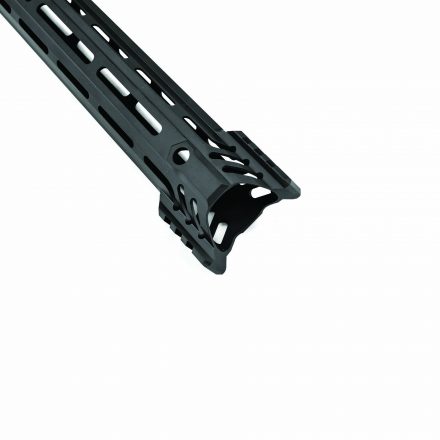 They're machined from a 11-pound block of solid 7075 rather than an extrusion which can warp or stress relieve during machining. The result of this extra effort is a perfectly straight finished part- this keeps iron sights centered over the barrel. Features include 2 picatinny rail sections at the muzzle, top and bottom for back-up irons sights and bipods or weapon lights. M-lok pockets are provided on the entire length at 3, 6, and 9 o'clock for unlimited mounting options.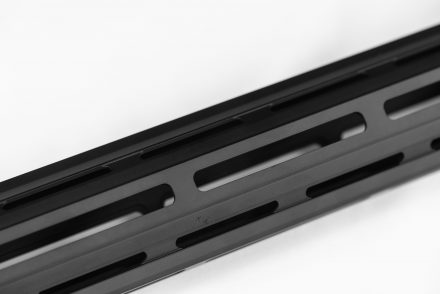 QD sling cups are also present at each end, and on both sides.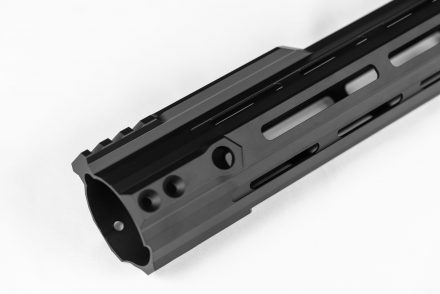 Where the handguard mates up with the receiver, there's an extra 1.5" of picatinny rail to allow more mounting options for the main optic.
These handguards attach to an AR-15 upper by way of a clever 2-piece barrel nut and sleeve.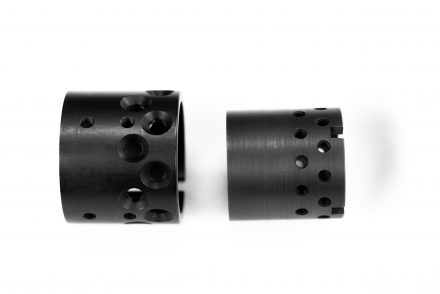 The barrel nut has 2 offset rings of 12 threaded holes. The sleeve has 2 rings of 8 countersunk holes for a total of 16. Through some thoughtful engineering, this combination allows for the nut and sleeve to be screwed together at any of 48 locations using 3 screws. The result is a nut that provides perfect alignment and gap-free mounting on any upper receiver.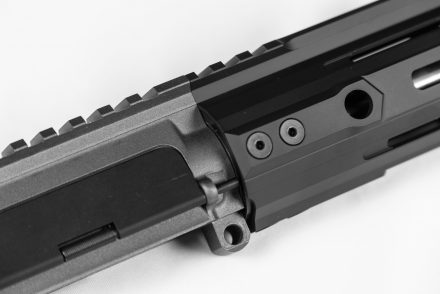 A proprietary nut driver is provided.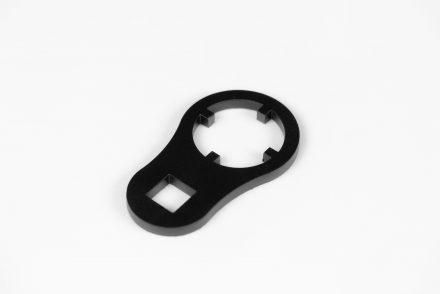 Tools required include a proper receiver-holding fixture, ½" drive torque wrench, 3/32" and 2.5mm allen keys. An in/lb. torque driver is recommended for the small screws.
Skylar Stewart, VP at Cobalt commented, "The handguard has by far been the most requested item since our EDGE rifle hit the market in 2015. It took some clever engineering from our team to develop the barrel nut assembly that will work well with all of the different brands of upper receivers without leaving timing or gap issues. A gap between the upper receiver and the handguard is not acceptable to us. The original 16" handguards are in stock and ready to ship. We've also got some shorter versions in the works. Look for those to be available toward the end of this year.
Both the TEAM and EDGE handguards retail for $285 and can be found on Cobalt's website at https://www.cobaltkinetics.com/accessories/hand-guards