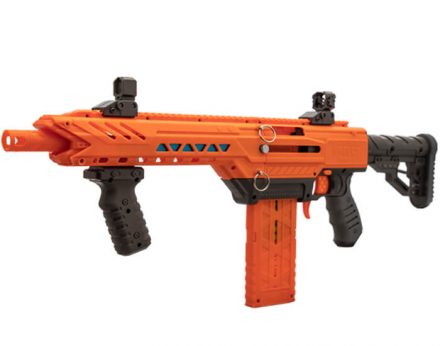 As what is probably not much of a surprise, there's a pretty dedicated group of hobbyists who dabble in modified dart blasters, NERF and the like, to maximize the performance and range of their blasters. Well, a competitor to NERF, Dart Zone, a company which sells some pretty cool blasters of their own, decided to create the Dart zone Pro MK-1: a production blaster that incorporates many of the same features as these modified blasters, in what is a pretty sleek package.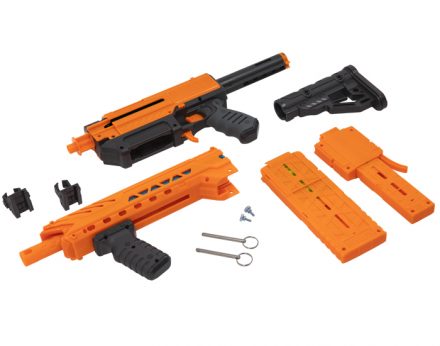 The MK-1 consists of a upper receiver/front body with a pre-installed metal barrel, and a lower receiver, which quickly assembles together and is secured with metal pins. It's action is stronger than a standard off-the-shelf blaster, which, when combined with specially designed darts, allows for accurate shots upwards of 150 feet, with a muzzle velocity of 150 feet/sec.
Simply put, it's a hobbyist-level blaster right out the box. It also happens to be sold out at the time of writing. But, with how successful the limited run of MK-1 blasters has been, it's possible there will be more to the Dart Zone Pro line in the future.
dartzoneblasters.com/dartzonepro
Tags: Dart Zone