The Mantis Blackbeard is a .223/5.56mm laser cartridge from MantisX systems for dry fire training with an AR. It's a little more advanced than just a simple laser cartridge inserted in the chamber and later removed with a cleaning rod. Instead, the Blackbeard is a complete bolt replacement, powered by a battery pack that replaces the magazine.
Mantis Blackbeard Dry Fire System
by Pete Nealen
There are a couple of advantages to the  Mantis Blackbeard bolt replacement arrangement. For one thing, the system itself is bright red, and it is impossible to close the ejection port cover over it. There is no way to mistake a rifle set up with the Blackbeard system for one that is loaded, making dry fire that much safer.
The Blackbeard also is more than just the laser. Built into the bolt replacer is a trigger reset mechanism. Powered by the battery pack in the "magazine," it resets the trigger just like the bolt cycling if you'd taken a real shot. This cuts down on the extra movement and time required to work the bolt, allowing you to run the gun more realistically, provided the battery is charged. (If the battery runs down past a certain point, the trigger will "fire" but won't reset, and then you have to charge the battery before you can use it at all.)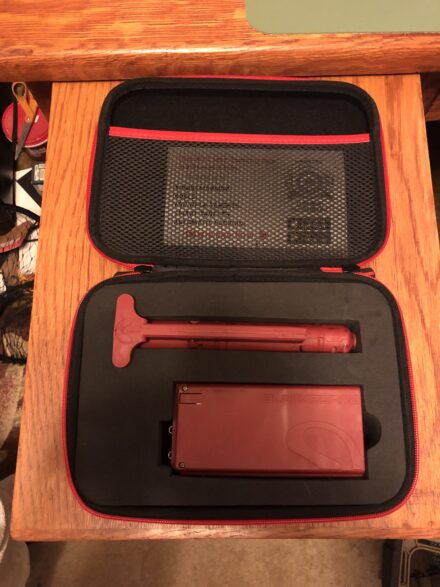 To start with, the system comes with a padded case, battery pack, bolt replacement, Allen key, and USB cable to charge the battery. Unfortunately, it does not come with a wall charger; you have to supply that yourself. It's a standard USB cable, though, so that shouldn't be difficult.
Installation is easy. Simply break the weapon down, remove the bolt and charging handle, and insert the bolt replacement (the bolt and charging handle are all one piece with the Blackbeard). Next, reassemble the rifle, then insert the battery in the mag well. It clicks in using the magazine release. You'll know that it's seated properly when the trigger reset mechanism cycles a couple of times.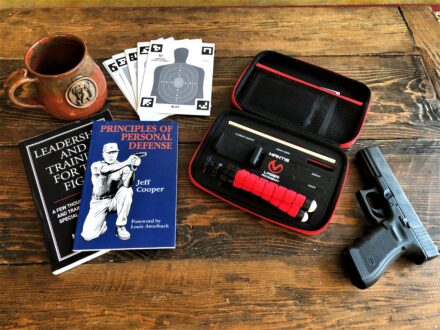 Unlike the Mantis X Laser Academy System, the Blackbeard requires a bit of zeroing. This is the purpose of the included Allen key. There are elevation and windage adjustments on the Blackbeard itself, accessible through the ejection port. The system comes with instructions to make the necessary adjustments, and it's relatively simple. You can (and should) turn the laser to "Always On" via a switch just behind the elevation and windage screws to see what you're doing.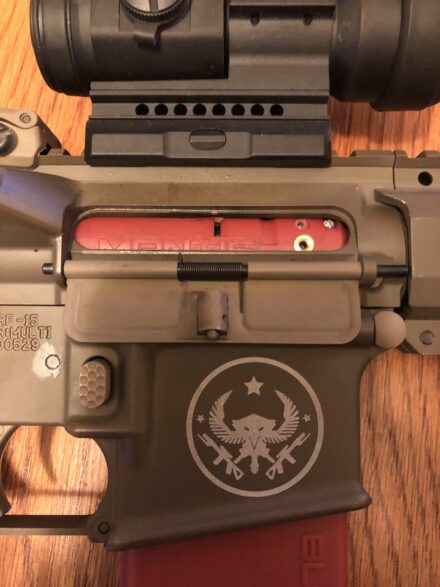 The easiest way to tell the Blackbeard is off is that the laser dot will be a smear, as the beam reflects off the inside of your barrel. Therefore, adjustments should be made until the dot is an actual dot. That's when the laser is traveling straight down the bore.
It should be noted that this will not co-witness with your sights at near distances, whether iron sights or a red dot. It will be some distance below. This should be familiar to those who have spent a good deal of time with a carbine. It is necessary to find your offset at around five yards and in since the height over bore of your sights versus your barrel becomes a non-trivial factor when aiming. Generally speaking, this offset will be close to three inches from about five yards in with a red dot sight. You will see that same offset rather graphically with the Blackbeard. There's no way around it without sighting your sights to your laser (which I do not recommend).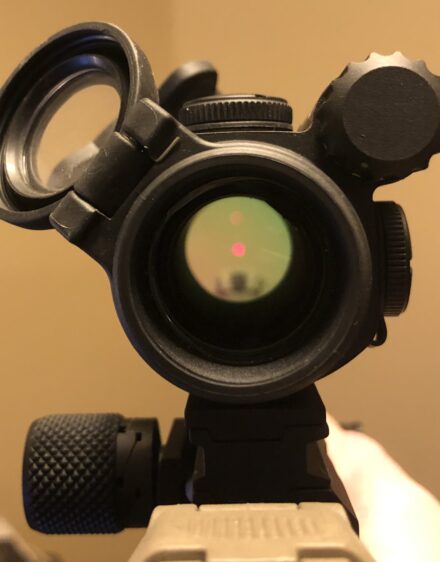 Because a laser beam doesn't follow the same path as a bullet, there will only be a very specific range where the dot will co-witness with the sights, and that depends on the length of your barrel and what range you are zeroed. But, in general, this isn't a huge issue. As you can see, the impact it's still within BZO tolerances. However, it is still dry fire, with its limitations and advantages.
While the Blackbeard is compatible with the Laser Academy system, that sight offset starts to cause some issues if you're trying to use them together.
The Laser Academy is primarily designed for pistol training at either 2 yards for the 5×7 targets or 4 yards for the 8×10 targets. At either distance, you will have to adjust for that offset. It's not a deal-breaker, depending on your skill level. Still, against targets at that perceived distance, you're either looking at the laser impact or looking at your sights. If you're training with irons, it will be next to impossible to spot your hits at those ranges.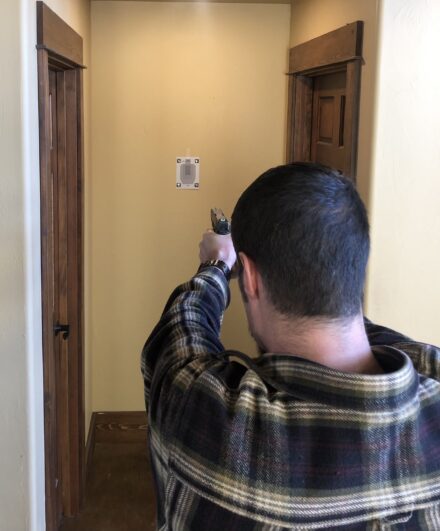 It is, of course, possible to set the targets farther out. You'd want to either have a partner to start the app, or hit start, then run to your firing point. Even then, at about ten yards, your sight offset is still significant enough that you'll have to adjust.
Again, this isn't a deal-breaker. Even if it's low, the trigger reset and the impact provides better training value than just sighting in, pulling the trigger, and working the bolt. It's just something of which you should be aware. Along with the fact that, while the systems are compatible, the Laser Academy is still programmed with pistol training in mind, not carbine. In time, it can be hoped that MantisX will develop drills, courses, and targets for carbine training, specifically geared toward the Blackbeard.
Keep this firmly in mind; this system is not a complete alternative for range time. There is no recoil management, no reloads, nothing but fundamentals. The limitations of the laser also make marksmanship training slightly more difficult and can potentially create range scars if this is all you're using for training. It's a valuable tool, but it is no substitute for the real thing. 
I'd recommend getting one to practice those fundamentals, but make sure you're getting to the range and doing real live fire when you can.
About the author: Pete Nealen is a former Reconnaissance Marine, a veteran of Iraq* and Afghanistan**, and more than a bit of a Renaissance Man. In addition to a number of online articles for various publications, Nealen has written more than two dozen novels and a pair of non-fiction works. When he's not penning action books or musing about the Triarii, he can be found… actually, that's really all he does. Plus the occasional freelance article, of course. *1st Platoon, Bravo Co., 1 Recon Bn. **4th Platoon, Force Reconnaissance Company, I MEF.